Editorial Board
Editor-in-Chief :

Ernesto L. Schiffrin, C.M., MD, PhD, FRSC, FRCPC, FACP
A native of Argentina who has lived in Canada since 1976, Dr. Ernesto Schiffrin is Physician-in-Chief of the Sir Mortimer B. Davis-Jewish General Hospital and holds a tier 1 Canada Research Chair in Hypertension and Vascular Research at the Lady Davis Institute of Medical Research, and is Professor and Vice-Chair (Research), Department of Medicine, McGill University, all since January 2006. Previously, Dr. Schiffrin was Professor of Medicine at the University of Montreal and Director of the Medical Research Council/Canadian Institutes of Health Research Hypertension Group and the Hypertension Clinic at the Clinical Research Institute of Montreal, and attending physician in the Division of Internal Medicine at Hôtel-Dieu Hospital of the U. of Montreal Hospital Center. He is an American Society of Hypertension certified specialist in hypertension.
Dr. Schiffrin's research deals with molecular and cellular mechanisms of vascular disease and hypertension and their treatment, supported currently by a Foundation Grant from the Canadian Institutes for Health Research (2015-2022) and an Industry discovery grant. He is author of 530 peer-reviewed publications, many book chapters and is editor of 3 published books, and 1 in press, on molecular and clinical aspects of vascular disease and hypertension. Dr. Schiffrin was Associate Editor of Hypertension (AHA journal) since 2003 to September 15, 2015.
Dr. Schiffrin has been President of the Canadian Hypertension Society (1991-92), Chair of the High Blood Pressure Research Council of the American Heart Association (AHA) (2002-2004), President of the InterAmerican Society of Hypertension (2005-2007), President of the Quebec Hypertension Society (2009-2011), President of the International Society of Hypertension (2012-2014) is now its Immediate Past President. He is President of Hypertension Canada (2013-2016).

Dr. Schiffrin has received numerous awards, including the 2007 Irvine Page-Alva Bradley Lifetime Achievement Award of the AHA High Blood Pressure Research Council, the 2010 Bjorn Folkow Award of the European Society of Hypertension, the 2011 AHA High Blood Pressure Research Council Excellence Award in Hypertension Research, the 2013 American Society of Hypertension Robert Tigerstedt Award, the 2013 Research Achievement Award of the Canadian Cardiovascular Society and the 2015 Distinguished Scientist Award of the Canadian Society of Clinical Investigation. He was appointed Member of the Order of Canada (C.M.) in July 2010.
Associate Editors: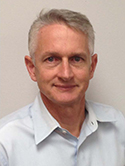 David A. Calhoun, MD
Dr. David Calhoun is a Professor of Medicine, Vascular Biology and Hypertension Program and Center for Sleep/Wake Disorders at The University of Alabama at Birmingham. He earned undergraduate and medical degrees from the University of Virginia, Charlottesville, Virginia. After completing his medical residency at the University of Alabama at Birmingham, he did a post-doctoral research fellowship in vascular biology under the tutelage of Dr. Suzanne Oparil. He currently has joint faculty appointments in the UAB Hypertension Program and in the Center for Sleep/Wake Disorders. Dr. Calhoun is an active clinical investigator. He has an extensive bibliography in clinical hypertension, including over 150 peer-reviewed journal articles and book chapters. His major research focus has been defining causes of resistant hypertension and identification of novel treatment strategies for resistant hypertension. In that regard, Dr. Calhoun has made important contributions defining aldosteronism as common cause of resistant hypertension, demonstrating that mineralocorticoid receptor antagonists, such as spironolactone, provide substantial add-on benefit for treatment of resistant hypertension, and in identifying the critical role of excess dietary sodium in causing antihypertensive treatment resistance.
Currently, his laboratory is evaluating a proposed phenotype of refractory hypertension or antihypertensive failure that preliminary data suggests is attributable to sympathetic hyperactivity.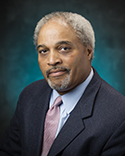 John M. Flack, MD, MPH
Dr. John M. Flack is Professor and Chair of the Department of Internal Medicine at Southern Illinois University School of Medicine in Springfield. Dr. Flack is a renowned hypertension specialist and sees patients with complex hypertension and related conditions in a hypertension clinic.
Prior to joining Southern Illinois University in May 2015, Flack held numerous positions at Wayne State University School of Medicine in Detroit, including Chair of Wayne State's Internal Medicine Department for eight years. He served as the founding director of the Division of Translational Research and Clinical Epidemiology (TRaCE) and was principal investigator of the National Institute of Environmental Health Sciences (NIEHS)-funded Center for Urban Health.
Flack is board certified in Internal Medicine and an American Society of Hypertension (ASH) certified specialist in clinical hypertension. He serves as the Vice President of the ASH Hypertension Specialist Board.
He completed an NIH post-doctoral fellowship in cardiovascular epidemiology at the University of Minnesota (1990); he also completed a year as Chief Medical Resident (1985-'86), an Internal Medicine residency (1982-'85) and his medical degree from the University of Oklahoma Health Sciences Center (1982). He received a bachelor's degree in chemistry from Langston University (1978).
His research interests are in clinical trial design, hypertension in African-Americans, the vascular and hemodynamic determinants of resistant hypertension and the effects of Vitamin D on blood pressure and body composition.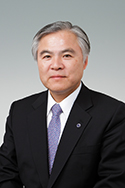 Sadayoshi Ito, MD, PhD
Prof. Sadayoshi Ito is currently Executive Vice President, Research and Scientific Affairs, at Tohoku University, Sendai, Japan. He is also Professor and Chair of Division of Nephrology, Endocrinology and Hypertension at the same university since 1997. Prof. Ito received his MD in 1979, and Ph.D. in 1986, from Tohoku University School of Medicine. Following clinical training, he was a Fellow (1982-84) and a Senior Staff Investigator (1987-95) at Henry Ford Hospital in the USA. Prof. Ito has developed unique technologies for isolation and perfusion of a single glomerular afferent or efferent arteriole, and for simultaneous perfusion of both an arteriole and the attached macula densa. He has published over 400 original scientific papers in English. For his scientific achievements, Prof. Ito has received many awards and prizes, including Arthur C. Corcoran Memorial Lecture Award (American Heart Association) and Robert Tigerstedt Award (American Society of Hypertension). Dr. Ito has been playing important roles in many national and international societies, such as Council member of International Society of Nephrology. He served as a Chief Editor of Nephron from 1999 to 2002, and fills or has filled an important role in journals like Journal of American Society of Nephrology and Hypertension Research.

R. Clinton Webb, PhD
Dr. R. Clinton Webb is the Chair of the Department of Physiology, Augusta University. His research interests include the physiology of vascular smooth muscle with particular emphasis placed on hypertension, diabetes and sexual dysfunction.
Dr. Webb is a fellow of the American Heart Association's Council for Hypertension and a member of the American Society of Hypertension, the American Physiological Society (APS) and the American Society for Pharmacology and Experimental Therapeutics. He was the inaugural recipient of the Bodil M. Schmidt-Nielsen Distinguished Mentor and Scientist Award, APS's Women in Physiology Committee in 2004. He received the Carl J. Wiggers Award from the APS in 2012 and the AstraZeneca Award from the International Society for Hypertension in 2012. In 2013, he received the Irvine Page and Alva Bradley Lifetime Achievement Award from the AHA Council for Hypertension.
Dr. Webb earned a B.A. in Physiology in 1971 from Southern Illinois University and a Ph.D. (Anatomy) from the University of Iowa in 1976. He completed postdoctoral fellowships in the Department of Physiology, University of Michigan (1976-78) and the Department of Pharmacology, Universitaire Instelling Antwerpen in Antwerp, Belgium (1978-79).
As a mentor for nearly four decades, Dr. Webb has promoted the careers of many students and postdoctoral fellows. Forty-two postdoctoral fellows have trained in his laboratory and he has served as the thesis supervisor for twenty-two graduate students.
MANAGING EDITOR:
Yvonne P. Raiford

FOUNDING EDITOR-IN-CHIEF:
John H. Laragh, MD
EDITORIAL BOARD:
Ravi Agarwal, Indianapolis, Indiana
Amy C. Arnold, Nashville, Tennessee
Leonelo Bautista, Madison, Wisconsin
Sahul Bharti, Chandigarh, India
Italo Biaggioni, Nashville, Tennessee
Ana M. Briones, Madrid, Spain
Nancy J. Brown, Nashville, Tennessee
Vito M. Campese, Los Angeles, California
Bernard Cheung, Pokfulam, Hong Kong
John Cockcroft, Cardiff, United Kingdom
Marcelo Correia, Rio de Janeiro, Brazil
Allen W. Cowley, Jr., Milwaukee, Wisconsin
Cesare Cuspidi, Monza, Italy
Peter de Leeuw, Maastricht, The Netherlands
Giovanni de Simone, Naples, Italy
Shripad B. Deshpande, Varanasi, India
Bin Dong, Bejing, China
Brent M. Egan, Greenville, South Carolina
Satoru Eguchi, Philadelphia, Pennsylvania
Adviye Ergul, Augusta, Georgia
Keith C. Ferdinand, New Orleans, Louisiana
Toshiro Fujita, Tokyo, Japan
John Funder, Clayton Victoria, Australia
Rayna J. Gonzales, Phoenix, Arizona
Stella Goulopoulou, Fort Worth, Texas
Joey P. Granger, Jackson, Mississippi
Guido Grassi, Monza, Italy
Pavel Hamet, Montreal, Quebec, Canada
Stephen B. Harrap, Parkville, Victoria, N.S.W., Australia
Ramon Hermida, Vigo, Pontevedra, Spain
Kenneth A. Jamerson, Ann Arbor, Michigan
Kazuomi Kario, Tochigi, Japan
Theodore A. Kotchen, Milwaukee, Wisconsin
Lawrence R. Krakoff, New York, New York
Daniel T. Lackland, Charleston, South Carolina
Frans Leenen, Ottawa, Canada
Virginia Soares Lemos, Belo Horizante, Brazil
Phillip D. Levy, Detroit, Michigan
Gregory Y.H. Lip, Birmingham, United Kingdom
Alexander G. Logan, Toronto, Ontario, Canada
Giuseppe Mancia, Milan, Italy
David A. McCarron, Portland, Oregon
Brett Mitchell, Temple, Texas
Trefor O. Morgan, Parkville, Victoria, N.S.W, Australia
Alberto Morganti, Milan, Italy
L. Gabriel Navar, New Orleans, Louisiana
Shawna D. Nesbitt, Dallas, Texas
Michael F. O'Rourke, Darlinghurst, Australia
Sante D. Pierdomenico, Chieti Scalo, Italy
J. Howard Pratt, Indianapolis, Indiana
Jane Reckelhoff, Jackson, Mississippi
Kristi Reynolds, Pasadena, California
Nancy J. Rusch, Little Rock, Arkansas
Esther Sabban, Valhalla, New York
Michel Safar, Paris Cedex 04, France
Giusseppi Schillaci, Perugia, Italy
Roland E. Schmieder, Nuremberg, Germany
James Sharman, Hobart,TAS, Australia
Kazuaki Shimamoto, Sapporo, Japan
Daichi Shimbo, New York, New York
Domenic Sica, Richmond, Virginia
Alan Sinaiko, Minneapolis, Minnesota
Jan A. Staessen, Leuven, Belgium
George S. Stergiou, Athens, Greece
Charles T. Stier, Jr., Valhalla, New York
Jennifer Sullivan, Augusta, Georgia
Rita Tostes, Sao Paulo, Brazil
Paolo Verdecchia, Perugia, Italy
Ji-Guang Wang, Shanghai, China
Thomas Weber, Wels, Austria
Stephanie Watts, East Lansing, Michigan
William B. White, Farmington, Connecticut
2014 REVIEWERS:
Acosta, Stefan; Malmö, Sweden
Adachi, Hisashi; Kurume, Japan*
Adiyaman, Ahmet; Zwolle, Netherlands
Agena, Fabiana; São Paulo, Brazil
Agnoletti, Davide; Paris, France
Ahmed, A; Nijmegen, Netherlands
Akbari, Omid; Los Angeles, CA
Alagiakrishnan, Kannayiram;
Edmonton, Canada
Albiger, Nora; Torino, Italy
Alexander, Barbara; Jackson, MS
Almas, Aysha; Karachi, Pakistan
Al-Omari, Malik; Rochester, MN
Amiya, Eisuke; Bunkyo-ku, Japan
An, Daeyun; Seoul, Korea
Andrade, Solange de Sousa; São Paulo, Brazil
Angeli, Fabio; Perugia, Italy
Anim-Nyame, Nick; London, United Kingdom
Antonios, Tarek; London, United Kingdom
Arima, Hisatomi; Fukuoka, Japan
Armario, Pedro; Barcelona, Spain
Aronow, Wilbert; Valhalla, NY
Ashraf, Mohammad; Timarpur, India
Atkinson, Greg; Liverpool, United Kingdom
Bader, Michael; Berlin, Germany
Bagatini, Margarete; Chapeco, Brazil
Bajko, Zoltan; Targu Mures, Romania
Ballo, Piercarlo; Florence, Italy
Banach, Maciej; Lodz, Poland
Barnes, Jill; Rochester, MN
Barochiner, Jessica; Buenos Aires, Argentina
Baumann, Brigitte; Camden, NJ
Bautista, Leonelo; Madison, WI
Bechlioulis, Aris; Ioannina, Greece
Begg, Denovan; Cincinnati, OH
Bell, Caryn; Baltimore, MD
Bella, Jonathan; Bronx, NY
Bellner, Lars; Valhalla, NY
Beltowski, Jerzy; Lublin, Poland
Ben-Dov, Iddo; Jerusalem, Israel
Benigni, Ariela; Bergamo, Italy
Bertera, Facundo; Buenos Aires, Argentina
Bertoia, Monica; Boston, MA
Beuschlein, Felix; Munich, Germany
Bharti, Sahul; Chandigarh, India
Bianchini, Elisabetta; Pisa, Italy
Biino, Ginevra; Pavia, Italy
Bivanco-Lima, D; São Paulo, Brazil
Blacher, Jacques; Paris, France
Blumenfeld, Jon; New York, NY
Bochud, Murielle; Lausanne, Switzerland
Boles, Usama; Dublin, Ireland
Bomback, Andrew; New York, NY
Borges, Jose Wicto; Floriano, Brazil
Briasoulis, Alexandros; Chicago, IL
Brinkley, Tina; Winston-Salem, NC
Brondolo, Elizabeth; Jamaica, NY
Brotons, Carlos; Barcelona, Spain
Burdon, Kathryn; Adelaide, Australia
Burnier, Michel; Lausanne, Switzerland
Bursi, Francescar; Modena, Italy
Bursztyn, Michael; Jerusalem, Israel
Butlin, Mark; Sydney, Australia
Cahan, Amos; Jerusalem, Israel
Calhoun, David; Birmingham, AL
Calo, Lorenzo; Padova, Italy
Campbell, T; Calgary, Canada
Campos, Ruy; São Paulo, Brazil
Canani, Luis; Porto Alegre, Brazil
Cardillo, Carmine; Rome, Italy
Cardoso, Claudia; Rio de Janeiro, Brazil
Carey, Robert; Charlottesville, VA
Carroll, Mairead; Valhalla, NY
Carter, Barry; Iowa City, IA
Casiglia, Edoardo; Padova, Italy
Catena, Cristiana; Udine, Italy
Celik, Turgay; Ankara, Turkey*
Ceyhan, Koksal; Tokat, Turkey
Chan, Doris; Nedlands, Australia
Chan, Laurence; Aurora, CO
Chan, Jefferson; Irvine, CA
Chander, Praveen; Valhalla, NY
Chang, Chih-Ching; Tainan City, Taiwan
Charchar, Fadi; Ballarat, Australia
Charpentier, Margaret; Providence, RI
Chen, Wen-Jone; Taipei, Taiwan
Chen, Tso-Hsiao; Taipei City, Taiwan
Chen, X; Charlestown, MA
Chen, Chen-Huan; Taipei, Taiwan
Chen, Liang-Kung; Taipei, Taiwan
Cheng, Juei-Tang; Tainan, Taiwan*
Cheng, Hao-Min; Taipei, Taiwan
Christou, Demetra; Gainesville, FL
Chrysohoou, Christina; Glyfada, Greece
Chuang, Shao-Yuan; Miaolo County, Taiwan
Churilla, James; Jacksonville, FL
Cicero, Arrigo; Bologna, Italy
Clark, Christopher; Exeter, United Kingdom
Clay, Olivio; Birmingham, AL
Climie, Rachel; Hobart, Australia
Coca, Antonio; Barcelona, Spain
Cockcroft, John; Cardiff, United Kingdom
Cohen-Bucay, Abraham; Boston , MA
Cohn, Jay; Minneapolis, MN
Collier, Scott; Boone, NC
Cordero, Alberto; San Juan de Alicante, Spain
Correia, Marcelo; Rio de Janeiro, Brazil
Coutinho, Thais; Ottawa, Canada
Couture, Rejean; Montreal, Canada
Cox, Robert; Wynnewood, PA
Coxson, Pamela; San Francisco, CA
Crowley, Steven; Durham, NC
Cui, Renzhe; Suita, Japan
Cure, Pablo; Washington, DC
Cuspidi, Cesare; Meda, Italy*
Dart, Richard; Marshfield, WI
Das, Undurti; Shaker Heights, OH
Daugirdas, John; Chicago, IL
Dauphinot, Virginie; Villeurbanne, France
Davila, Diego Fernando; Merida, Venezuela
Davis, Keefe; St. Louis, MO
De Buyzere, Marc; Ghent, Belgium*
de la Sierra, Alejandro; Terrassa, Spain
de las Heras, Natalia; Madrid, Spain
De Mello, Walmor; San Juan, PR
Delgado-Almeida, Antonio; Valencia, Venezuela
Delles, Christian; Glasgow, United Kingdom
DeLoach, Stephanie; Philadelphia, PA
Dempsey, Peter; Ann Arbor, MI
Denton, Kate; Clayton, Australia
Derbenev, Andrei; New Orleans, LA
Deshwal, R; Gangtok, India
DeSouza, Christopher; Boulder, CO
Dhalla, Naranjan; Winnipeg, Canada
Di Tullio, Marco; New York, NY
Diaz-Araya, Guillermo; Santiago, Chile
Diez, Javier; Pamplona, Spain
DiNicolantonio, James; Ithaca, NY
Dohi, Yasuaki; Nagoya, Japan
Dorrance, Anne; East Lansing, MI
Douma, Stella; Thessaloniki, Greece
Drager, Luciano; São Paulo, Brazil
Drueke, Tilman; Amiens, France
Du, Bao; Beijing, China
Duarte, Julio; Chicago, IL
Duprez, Daniel; Minneapolis, MN
Durand, Matthew; Milwaukee, WI
Dworatzek, Elke; Berlin, Germany
Edwards, David; Newark, DE
Egan, Brent; Charleston, SC
Eguchi, Kazuo; Shimotsuke, Japan
Elias, Merrill; Orono, ME
El-Marakby, Ahmed; Augusta, GA
Emanuele, Enzo; Robbio, Italy
Endres, Heinz; Bochum, Germany
Erdogan, Dogan; Konya, Turkey
Ernst, Michael; Iowa City, IA
Escobar, Carlos; Madrid, Spain
Falkner, Bonita; Philadelphia, PA
Fan, Xiaohan; Beijing, China
Fang, Jing; Atlanta, GA
Farkouh, Michael; Toronto, Canada
Fauvel, Jean-Pierre; Lyon, France
Fazzari, Melissa; Bronx, NY
Feber, Janusz; Ottawa, Canada
Fedorowski, Artur; Malmö, Sweden
Fenger, Mogens; Hvidovre, Denmark
Ferdinand, Keith; New Orleans, LA
Fernandes, Romulo; Presidente
Prudente, Brazil
Fernhall, Bo; Champaign, IL
Ferrario, Carlos; Winston-Salem, NC
Ferroni, Patrizia; Rome, Italy
Fesler, Pierre; Montpellier, France
Figueroa, Arturo; Tallahassee, FL
Filler, Guido; London, Canada
Fink, Gregory; East Lansing, MI
Flynn, Joseph; Seattle, WA
Fodor, J. George; Ottawa, Canada
Foulds, Heather J A; Vancouver, Canada
Franceschini, Nora; Chapel Hill, NC
Franek, Edward; Warszawa, Poland
Freiberg, Matthew; Pittsburgh, PA
Freitas, S; Vitoria, Brazil
Freundlich, Michael; Miami, FL
Frohlich, Edward; New Orleans, LA
Fu, Qi; Dallas, TX
Fuchs, Flavio Danni; Brazil, Brazil
Fuciarelli, Maria; Rome, Italy
Fujii, Hideki; Kobe, Japan
Fukuda, Noboru; Itabashi-ku, Japan
Furberg, Curt; Winston-Salem, NC
Furusawa, Erika; São Paulo, Brazil
Gai, Yunwei; Babson Park, MA
Gangwisch, James; New York, NY
Gao, Lie; Omaha, NE
Garcia-Ortiz, Luis; Salamanca, Spain
Gavish, Dov; Holon, Israel
Gaylord-King, Carolyn; Fairfield, IA
Genovesi, Simonetta; Monza, Italy
George, Eric; Jackson, MS
Georgianos, Panagiotis; Thessaloniki, Greece
Gerber, Linda; New York, NY
Ghiadoni, Lorenzo; Pisa, Italy
Girardi, Adriana; São Paulo, Brazil
Girerd, Nicolas; Lyon, France
Glasser, Stephen; Birmingham, AL
Goodfriend, Theodore; Madison, WI
Gorelick, Philip; Grand Rapids, MI
Gosse, Philippe; Bordeaux, France
Goswami, Nandu; Graz, Austria
Goveas, Joseph; Milwaukee, WI
Gradman, Alan; Pittsburgh, PA
Grassi, Guido; Monza, Italy
Graudal, Niels Albert; Copenhagen, Denmark
Grebe, Mathias; Giessen, Germany
Greenstein, Adam; Manchester, United
Kingdom
Griffin, Flojaune; Ann Arbor, MI
Gronholdt, Marie-Louise; Lyngby, Denmark
Grontved, Anders; Campusvej , Denmark
Grossman, Ehud; Tel Hashomer, Israel
Gu, Dongfeng; Beijing, China
Guerrero-Romero, Fernando;
Durango, Mexico
Gunarathne, Ashan; Birmingham, United
Kingdom
Guo, Austin; Valhalla, NY
Gupta, Rajeev; Jaipur, India
Gupte, Sachin; Valhalla, NY
Gus, Miguel; Porto Alegre, Brazil
Haddad, Haissam; Ottawa, Canada
Haller, Hermann; Hanover, Germany
Hamlin, MIchael; Canterbury , New Zealand
Hargens, Trent; Harrisonburg, VA
Harrap, Stephen; Melbourne, Australia
Hartner, Andrea; Erlangen, Germany
Harville, Emily; New Orleans, LA
Hashimoto, Takanao; Sendai, Japan
Hauser, Ingeborg; Frankurt, Germany
Hayashi, Koichi; Tokyo , Japan
He, Lan; Birmingham, AL
He, Ben; Shanghai, China
He, Jiang; New Orleans, LA
Head, Geoffrey; Melbourne, Australia
Heagerty, Anthony; Manchester, United
Kingdom
Heaney, Robert; Omaha, NE
Heath, Gregory; Chattanooga, TN
Heffernan, Kevin; Syracuse, NY
Heo, Moonseong; Bronx, NY
Hermida, Ramon; Vigo, Spain
Higashi, Yukihito; Hiroshima, Japan
Hintze, Thomas; Valhalla, NY
Hirooka, Yoshitaka; Fukuoka, Japan
Hirose, Takuo; Sendai, Japan
Hitomi, Hirofumi; Kagawa, Japan
Holick, MF; Boston , MA
Hu, Houxiang; Nanchong, China
Hu, Junping; Richmond, VA
Hu, Dongsheng; Shenzhen, China
Hu, Wen-Yang; Chicago, IL
Huang, Yining; Xicheng District, China
Huang, Yu; Shatin, Hong Kong
Hughes, T; Pittsburgh, PA
Hughes, Joel; Kent, OH
Ifuku, H; Kumamoto , Japan
Ikaheimo, Tiina; Oulu, Finland
Imai, Yutaka; Sendai, Japan
Imanishi, Toshio; Wakayama, Japan
Irons, Brian; Lubbock, TX
Islam, N; New York, NY
Ittermann, Till; Greifswald, Germany
Izzo, Joseph; Buffalo, NY
Jafar, Tazeen; Karachi, Pakistan
Jaimes, Edgar; Birmingham, AL
Jamerson, Kenneth; Ann Arbor, MI
Janicki, Joseph; Columbia, SC
Jankowski, Piotr; Krakow, Poland
Jardim, Paulo Cesar; Goiania, Brazil
Jeppesen, Jorgen; Glostrup, Denmark
Jia, Enzhi; Nanjing, China
Joles, JA; Utrecht, Netherlands
Jones, Helen; Liverpool, United Kingdom
Jorgetti, Vanda; São Paulo, Brazil
Joyner, Michael; Rochester, MN
Julius, Stevo; Ann Arbor, MI
Juncos, Luis Isaias; Cordoba, Argentina
Juonala, Markus; Turku, Finland
Jurasz, Paul; Edmonton, Canada
Kaese, Sven; Muenster, Germany
Kanbay, Mehmet; Ankara, Turkey
Kang, Seok-Min; Seoul, Korea
Kankova, Katerina; Brno, Czech Republic
Karalliedde, J; London , United Kingdom
Kario, Kazuomi; Tochigi, Japan*
Kasai, Takatoshi; Minatoku, Japan
Katsuya, Tomohiro; Suita, Japan
Kawano, Yuhei; Osaka, Japan
Kelly, Tanika; New Orleans, LA
Kershaw, Kiarri; Chicago, IL
Khadilkar, Anuradha; Pune, India
Kidambi, Srividya; Milwaukee, WI
Kim, Chi Kyung; Seoul, Korea
Kim, Ryung; Bronx, NY
Kim-Mitsuyama, Shokei; Kumamoto, Japan
Kino, Mineko; Tokyo, Japan
Klein Woolthuis, Erwin; Nijmegen,
Netherlands
Knudsen, Soren; Aarhus, Denmark
Kobayashi, Naohiko; Mibu, Japan
Kobori, Hiroyuki; New Orleans, LA
Kohara, Katsuhiko; Toon City, Japan
Kokubo, Yoshihiro; Suita, Japan*
Konstantopoulou, Arkadia; Athens, Greece
Konta, Tsuneo; Yamagata, Japan
Kopkan, Libor; Prague , Czech Republic
Kopp, Ulla; Iowa City, IA
Koracevic, Goran; Nis, Serbia
Korhonen, Päivi; Harjavalta, Finland
Kotchen, Jane; Milwaukee, WI
Kozera, Grzegorz; Gdansk, Poland
Krakoff, Lawrence; New York, NY
Krieger, Eduardo; São Paulo, Brazil
Kuller, Lewis; Pittsburgh, PA
Kuo, Lih; Temple, TX
Kurtz, Theodore; San Francisco, CA
Lacombe, Veronique; Stillwater, OK
Lacy, Peter; London, United Kingdom
Lahera, Vicente; Madrid, Spain
Lambert, Elisabeth; Melbourne, Australia
Lane, A; Chicago, IL
Lantelme, Pierre; Lyon, France
Lao, Xiang Qian; Hong Kong, Hong Kong
Larsson Lonn, Sara; Malmö, Sweden
Larstorp, Anne Cecilie; Oslo, Norway
Laud, Prakash; Milwaukee, WI
Lauer, Michael; Bethesda, MD
Laugesen, Esben; Aarhus, Denmark
Laughon, S Katherine Bethesda, MD
Law, Malcolm; London, United Kingdom
Lazar, Jozef; Milwaukee, WI
Lee, Chien-Te; Niaosong, Taiwan
Leeder, Stephen; Sydney NSW, Australia
Leenen, Frans; Ottawa, Canada
Leese, Peter; Chapel Hill, NC
Leeson, Paul; Oxford, United Kingdom
Lembo, Giuseppe; Pozzilli, Italy
Lemogne, Cedric; Paris, France
Levy, Bernard; Paris, France
Lewandowski, Paul; Geelong , Australia
Lewington, Sarah; Oxford , United Kingdom
Li, Ningjun; Richmond, VA
Li, Huaixing; Shanghai, China
Li, Yan; Shanghai, China
Li, Hui-Hua; Beijing, China
Li, Li-Hua; Shanghai, China
Li, Ying; Nanjing, China
Liakos, Charalampos; Athens, Greece
Liang, Mingyu; Milwaukee, WI
Lichtstein, David; Jerusalem, Israel
Lima, Nereida; Ribeirao Preto, Brazil
Lin, Wen-Yuan; Taichung, Taiwan
Lin, Xu; Shanghai, China
Lip, Gregory; Birmingham, United Kingdom
Liu, Xuefeng; Johnson City, TN
Logan, Alexander; Toronto, Canada
Long, Chen-Yu; Kaohsiung, Taiwan
Lopez, Lenny; Boston, MA
Lopez-Andres, Natalia; Pamplona, Spain
Lorenzo, Carlos; San Antonio, TX
Loria, Analia; Augusta, GA
Ludwig, Andreas; Erlangen , Germany
Luft, Friedrich; Berlin, Germany
Ma, L; Beijing, China
Macheret, Fima; New York, NY
Majid, Dewan; New Orleans, LA
Manfredini, Roberto; Ferrara, Italy
Mangoni, Arduino; Adelaide, Australia
Manolis, Athanasios; Athens, Greece
Marantz, Paul; Bronx, NY
Marceau, Francois; Quebec QC, Canada
Marcovecchio, M. Loredana; Chieti, Italy
Mariappan, Nithya; Baton Rouge, LA
Mark, Allyn; Iowa City, IA
Martin, Nick; Brisbane, Australia
Masca, N; Leicester, United Kingdom
Masson, S; Milan, Italy
Mathew, Rajamma; Valhalla, NY
Matsha, Tandi; Cape Town, South Africa
Matsui, Yoshio; Shimotsuke, Japan
Matsusaka, Taiji; Kanagawa , Japan
Mattson, David; Milwaukee, WI
McCarron, David; Davis, CA
McCausland, Finnian; Boston, MA
McEniery, CM; Cambridge, United Kingdom
McKinley, Michael; Melbourne, Australia
Methven, Shona; Bristol, United Kingdom
Metoki, Hirohito; Sendai, Japan
Miatello, Roberto; Mendoza, Argentina
Milan, Alberto; Torino, Italy
Minuz, Pietro; Verona, Italy
Mitchell, Anna; Essen, Germany
Mitchell, Brett; Temple, TX
Mitchell, Gary; Holliston, MA
Miura, Hajime; Tokushima, Japan
Miyachi, Motohiko; Shinjuku, Japan
Miyata, M; Kagoshima City, Japan
Miyoshi, Toru; Okayama, Japan
Modesti, Pietro; Florence, Italy
Modrall, J. Gregory; Dallas, TX
Moro, Cedric; Toulouse, France
Muiesan, Maria; Brescia, Italy
Mukaddam-Daher, Suhayla; Montreal, Canada
Mukkamala, Ramakirshna; East Lansing, MI
Mulatero, Paolo; Torino, Italy
Mule', Giuseppe; Palermo, Italy
Mulla, Zuber; El Paso, TX
Muller, M; Kiel, Germany
Musani, Solomon; Jackson, MS
Muxfeldt, Elizabeth; Rio de Janeiro, Brazil
Myers, Martin; Toronto, Canada
Nabika, Toru; Izumo, Japan
Naderi, N; Tehran, Iran
Nadruz Junior, Wilson; Campinas, Brazil
Nakagawa, Naoki; Asahikawa, Japan
Nakaki, T; Itabashi, Japan
Nakamura, Motoyuki; Morioka, Japan
Nakano, Daisuke; Kagawa, Japan
Nambi, Vijay; Houston, TX
Nardi, Emilio; Palermo, Italy
Naruszewicz, Marek; Szczecin, Poland
Ndisang, Joseph; Saskatoon, Canada
Nelson, Mark; Hobart, Australia
Nisell, Henry; Stockholm, Sweden
Nishiyama, Akira; Kagawa, Japan
Noda, Akiko; Kasugai, Japan
Norata, Giuseppe Danilo; Milan, Italy
Norris, Keith; Los Angeles, CA
Norton, Gavin; Johannesburg, South Africa
Nossent, Anne Yael; Copenhagen, Denmark
Nyberg, Michael; Copenhagen , Denmark
Nystrom, Fredrik; Linkoping, Sweden
O'Brien, Eoin; Dublin, Ireland
Ogihara, Toshio; Osaka, Japan
Ogunniyi, Modele; Atlanta, GA
Oh, Bermseok; Seoul , Korea
Ohkubo, Takayoshi; Otsu , Japan
Ohte, Nobuyuki; Mizuho-ku, Japan
Oikonen, Mervi; Turku, Finland
Okura, Takafumi; Toon City, Japan
Omboni, Stefano; Solbiate Arno, Italy
Onat, Altan; Istanbul, Turkey
Ong, Kwok Leung; Sydney, Australia
Oparil, Suzanne; Birmingham, AL
O'Rourke, Michael; Darlinghurst, Australia*
Ostchega, Yechiam; Hyattsville, MD
Ostergren, Jan; Stockholm, Sweden
O'Sullivan, John; Newcastle Upon Tyne, United
Kingdom
Otsuka, Toshiaki; Bunkyo-ku, Japan
Ottaviani, Cristina; Rome, Italy
Pacak, Karel; Bethesda, MD
Pai, Jennifer; Boston, MA
Palatini, Paolo; Padova, Italy
Palmas, Walter; New York, NY
Pan, Jing; Shanghai, China
Papadopoulos, Dimitris; Athens, Greece
Parati, Gianfranco; Milano, Italy
Park, Jeong Bae; Seoul, Korea
Pase, Matthew; Hawthorn, Australia
Pavkov, Meda; Atlanta, GA
Pedersen, Erling; Holstebro, Denmark
Pednekar, Mangesh; Navi-Mumbai, India
Perticone, Francesco; Catanzaro, Italy
Pesquero, Joao; São Paulo, Brazil
Pierce, Gary; Iowa City, IA
Pierdomenico, Sante; Chieti Scalo, Italy
Piotrowski, Grzegorz; Lodz, Poland
Plouin, Pierre-Francois; Paris, France
Pointer, Mildred; Durham, NC
Poortvliet, R; Leiden, Netherlands
Porsti, Ilkka; Tampere, Finland
Posadzy-Malaczynska, Anna; Poznan, Poland
Poyares, Dalva; São Paulo, Brazil
Pratt, J. Howard; Indianapolis, IN
Prieto, Minolfa; New Orleans, LA
Prineas, Ronald; Winston Salem, NC
Protogerou, Athanasios; Athens, Greece
Psaty, Bruce; Seattle, WA
Pucci, Giacomo; Terni, Italy
Puri, Nitin; Valhalla, NY
Qin, Zhenyu; San Antonio, TX
Qin, Gangjian; Chicago, IL
Rabkin, Simon; Vancouver,, Canada
Rack, Michael; Jackson, MS
Rahman, Mahboob; Cleveland, OH
Rakugi, Hiromi; Suita, Japan
Ram, C. Venkata; Dallas, TX
Ramirez, Rolando; Akron, OH
Ranadive, Sushant; Champaign, IL
Rao, D; St. Louis, MO
Rastogi, Sharad; Detroit, MI
RE, Richard; New Orleans, LA
Recio-Rodriguez, Jose; Salamanca, Spain
Regner, Kevin; Milwaukee, WI
Reichek, Nathaniel; Roslyn, NY
Reiser, Jochen; Chicago, IL
Ren, Jun; Laramie, WY
Resende, Angela; Rio de Janeiro, Brazil
Reudelhuber, Timothy; Montreal, Canada
Rigatto, Katya; Porto Alegre, Brazil
Ritz, Eberhard; Heidelberg, Germany
Rizzoni, Damiano; Brescia, Italy
Romano, Patrick; Davis, CA
Romero, Damian; Jackson, MS
Romero, Jose; Boston, MA
Rose, Kathryn; Chapel Hill, NC
Rossi, Gian Paolo; Padova, Italy
Rossi, Noreen; Detroit, MI
Ruilope, Luis; Madrid, Spain
Rusch, Nancy; Little Rock, AR
Saavedra, Juan; Washington , DC
Sabban, Esther; Valhalla, NY
Sacks, Frank; Boston, MA
Saez, Marc; Girona, Spain
Safar, Michel; Paris , France
Sala, Carla; Milan, Italy
Salgado, Helio; Ribeirao Preto, Brazil
Salles, Gil; Rio de Janeiro, Brazil
Salvi, Paolo; Milano , Italy
Sanchez-Gonzalez, Marcos; Tallahassee, FL
Santamaria, Rafael; Cordoba, Spain
Sapru, Hreday; Newark, NJ
Sarafidis, Pantelis; Thessaloniki, Greece
Sasaki, Nobuo; Mihara, Japan
Satoh, Minoru; Kurashiki, Japan
Savitz, Sean; Houston, TX
Savoia, Carmine; Rome, Italy
Scherag, Andre; Essen, Germany
Schillaci, Giuseppe; Terni, Italy
Schneider, Robert; Fairfield, IA
Schoner, Wilhelm; Giessen, Germany
Schutte, Aletta; Potchefstroom, South Africa
Sciarretta, Sebastiano; Rome, Italy
Scragg, Robert; Auckland, New Zealand
Scuteri, Angelo; Rome, Italy
Sealey, Jean; Village of Golf, FL
Seda, Ondrej; Montreal, Canada
Seet, Raymond; Singapore, Singapore
Semplicini, Andrea; Venice, Italy
Sendra-Lillo, Jose; Palmera, Spain
Sham, James; Baltimore, MD
Sharman, James; Hobart, Australia*
Shen, Chong; Nanjing, China
Shibata, Shigeru; Tokyo, Japan
Shim, Chi Young; Seoul, Korea
Shimbo, Daichi; New York, NY
Shimosawa, Tatsuo; Bunkyoku, Japan
Shin, Mi-Seung; Incheon, Korea
Sica, Domenic; Richmond, VA
Skilton, Michael; Camperdown, Australia
Slyvka, Yuriy; Athens, OH
Smith, J. Carson; College Park, MD
Smith, Steven; Aurora, CO
Smoliga, James; High Point, NC
Smulyan, Harold; Syracuse, NY
Sofue, Tadashi; Kagawa, Japan
Soiza, Roy; Aberdeen, United Kingdom
Soliman, Elsayed; Winston-Salem, NC
Song, Wenchao; Philadelphia, PA
Sonmez, Alper; Ankara, Turkey
Sorlie, Paul; Bethesda, MD
Sowers, James; Columbia, MO
Specht, Philip; San Juan, Puerto Rico
Staessen, Jan; Leuven, Belgium
Stec, David; Jackson, MS
Steiner, Sabine; Vienna, Austria
Stergiou, George; Athens, Greece
Stewart, Simon; Melbourne, Australia
Stewart, Alex; Ottawa, Canada
Stiefel, Pablo; Seville, Spain
Stockand, James; San Antonio, TX
Stranges, Saverio; Coventry, United Kingdom
Stricker, Hans; Locarno, Switzerland
Stuart-Shor, Eileen; Boston, MA
Su, Hai; Nanchang, China
Suchy-Dicey, Astrid; Seattle, WA
Sugawara, Motoaki; Himeji, Japan
Sugawara, Jun; Tsukuba, Japan
Sullivan, Jennifer; Augusta, GA
Svensson, My; Aarhus N, Denmark
Tabara, Yasuharu; Toon, Japan
Takazawa, Kenji; Tokyo, Japan
Tanaka, Hirofumi; Austin, TX
Tanne, David; Tel-Hashomer , Israel
Tarcin, Ozlem; Istanbul, Turkey
Targher, Giovanni; Verona, Italy
Tayie, Francis; Mount Pleasant, MI
Tekin, Yesim; Rize, Turkey
Terada, Yoshio; Nankoku, Japan
Terry, James; Winston-Salem, NC
Tian, Xiao Yu; Houston, TX
Tikhonoff, Valerie; Padova, Italy
Tiller, Daniel; Halle (Saale), Germany
Tomiyama, Hirofumi; Tokyo, Japan
Tomsin, Kathleen; Genk, Belgium
Tousoulis, Dimitris; Athens, Greece
Touyz, Rhian; Montreal, Canada
Townsend, Raymond; Philadelphia, PA
Trovato, Guglielmo; Catania, Italy
Tsai, Wei-Chuan; Tainan, Taiwan
Tsioufis, Costas; Athens, Greece
Tsoporis, James; Toronto, Canada
Tully, Madelaine; Milwaukee, WI
Uddin, Mohammad; Arlington, TX
Ueda, Seiji; Kurume, Japan
Uemura, Kazunori; Fujishirodai, Japan
Uraizee, Imran; Boston, MA
Urashima, Mitsuyoshi; Tokyo, Japan
Uzu, Takashi; Otsu, Japan
van den Born, Bert-Jan; Amsterdam, Netherlands
van den Meiracker, Anton H; Rotterdam,
Netherlands
van der Laarse, Arnold; Leiden, Netherlands
van Dijk, Suzanne; Rotterdam, Netherlands
van Onzenoort, Hein; Nijmegen, Netherlands
van Schalkwyk, Johan; Auckland, New Zealand
Vardeny, Orly; Madison, WI
Veerabhadrappa, Praveen; Philadlephia, PA
Verberk, Willem; Maastricht, Netherlands
Verdecchia, Paolo; Perugia, Italy
Versari, Daniele; Pisa, Italy
Vieira-Coelho, Maria; Porto, Portugal
Vlachopoulos, Charalambos; Athens, Greece
Volpe, Massimo; Rome, Italy
von Kodolitsch, Yskert; Hamburg, Germany
Wadei, Hani; Jacksonville, FL
Wakabayashi, Ichiro; Nishinomiya, Japan
Waki, Hidefumi; Wakayama, Japan
Wakino, Shu; Tokyo, Japan
Walker, Ashley; Salt Lake City, UT
Walker, Robert; Dunedin, New Zealand
Walsh, Sarah; Schoolhill, United Kingdom
Wang, JI-Guang; Shanghai, China
Wang, Gang; New York, NY
Wang, Hong; Philadelphia, PA
Wang, Tao; Bronx, NY
Wang, Ji-Guang; Shanghai, China
Watts, Stephanie; East Lansing, MI
Weber, Thomas; Wels, Austria*
Weinberger, Myron; Indianapolis, IN
Weir, Matthew; Baltimore, MD
Wen, C; Zhunan, Taiwan
Wenzel, Ulrich; Hamburg-Eppendorf,
Germany
Westhoff, Timm; Berlin, Germany
Whaley-Connell, Adam; Columbia, MO
Whelton, Andrew; Hunt Valley, MD
Whittle, Jeffrey; Milwaukee, WI
Widlansky, Michael; Milwaukee, WI
Wilcox, Christopher; Washington, DC
Wilkins, John; Chicago, IL
Wilks, Rainford; Kingston, Jamaica
Williams, Jonathan; Boston, MA
Williams, Andrew; Newnham, Australia
Willig, Amanda; Birmingham, AL
Windham, B. Gwen; Jackson, MS
Wohlfahrt, Peter; Prague, Czech Republic
Wolever, Ruth; Durham, NC
Wolin, Michael; Valhalla, NY
Wong, Wing; Houston, TX
Wu, Kwan-Dun; Taipei, Taiwan
Wu, Yangfeng; Beijing, China
Wuerzner, Gregoire; Lausanne, Switzerland
Wyatt, Sharon; Jackson, MS
Xia, Yang; Houston, TX
Xie, Yao Jie; Hong Kong, Hong Kong
Xu, Ding-Li; GuangZhou, China
Xue, Nan; Bronx, NY
Yamada, Yoshiji; Tsu, Japan
Yamagishi, Kazumasa; Tsukuba, Japan
Yan, Weili; Shanghai, China
Yano, Yuichiro; Yakushiji, Japan
Yokokawa, Hirohide; Fukushima, Japan
Yu, J; Boston, MA
Yu, Y; Fuzhou, China
Zamo, Fernanda; Porto Alegre, Brazil
Zawadzki, Matthew; University Park, PA
Zhang, Zhu; Los Angeles, CA
Zhang, Yi; Shanghai, China
Zhang, F; Hefei, China
Zhang, Lin; Beijing, China
Zhang, Zhen-Lin; Shanghai, China
Zhang, Ben; Nashville, TN
Zhao, QI; New Orleans, LA
Zhou, Baiyu; Bronx, NY
Zhu, Xuemei; Jiangxi, China
Zhuo, Jia; Detroit, MI
Zielinski, Tomasz; Warsaw, Poland
Zoccali, Carmine; Reggio Calabria, Italy
Zornoff, Leonardo; Botucatu, Brazil