About the journal
The American Journal of Legal History was founded in 1957 and was the first English-language periodical in the field. The journal is now published by Oxford University Press …
Find out more
A new era for AJLH
Editor's Choice collection
The new AJLH aims to publish outstanding scholarship on all facets and periods of legal history. While retaining its focus on American legal history, it accommodates the enormous broadening of the intellectual horizon of the discipline over the past decade and is particularly interested in contributions of a comparative, international or transnational nature. Book reviews are a regular feature.
The
American Journal of Legal History Editors
, Stefan Vogenauer and Al Brophy, pulled together this free access collection of classic papers from the
AJLH
archive in advance of publication of the journal's inaugural issue with Oxford University Press in March 2016.
Simply click on the article title to read.
Interview with Alfred L. Brophy
The field of legal history has many subjects of study and many focal points, drawing on (and engaging with) studies of economics, religion, society, and culture. For a deeper understanding on the history of law, we asked Professor Alfred L. Brophy to give us some insight into the past, present, and future of law's relationship to culture over time.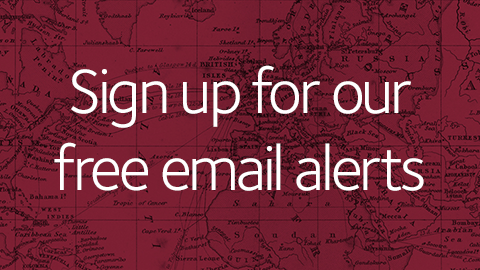 Free email table of contents alerts
Make sure you never miss an issue of AJLH publishing - sign up for free content alerts.
Submit your work
For information regarding the scope and aims of the AJLH, please visit the About the Journal page. The AJLH publishes original articles and book reviews.
Subscribing to AJLH
Review personal and institutional subscription rates and options, and learn more about purchasing single issues.