Special Issues
Special Issues of Annals of Botany are an addition to our normal monthly output and are available online and in print without further cost to subscribers. Each Special Issue focuses on a particular subject with an emphasis on topicality and current interest and contains both reviews and original research articles by leading scientists in the field. Special Issues are highly focussed sources of information allowing a rapid appraisal of current views and findings. Special Issues are also an invaluable resource for updating lectures and offer facilitated downloading of illustrative material into MS PowerPoint slides.
Forthcoming Special Issues
Previously Published Special Issues
2017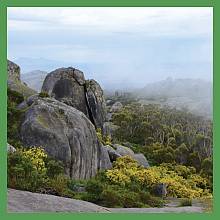 Endemism Hotspots (Vol. 119, No 2, January 2017)
Guest edited by Susan Harrison and Reed Noss
Background: Centres of endemism have received much attention from evolutionists, biogeographers, ecologists and conservationists. Climatic stability is often cited as a major reason for the occurrences of these geographic concentrations of species which are not found anywhere else. The proposed linkage between endemism and climatic stability raises unanswered questions about the persistence of biodiversity during the present era of rapidly changing climate.
2016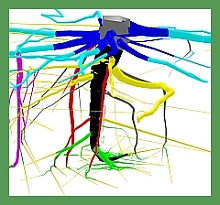 Root Biology (Vol. 118, No 4, October 2016)
Guest edited by Peter R. Ryan, Emmanuel Delhaize, Michelle Watt, and Alan E. Richardson
Scope: These papers investigate how roots cope with drought, nutrient deficiencies, toxicities and soil compaction as well as the interactions that roots have with soil microorganisms. Roots of model plant species, annual crops and perennial species are studied in short-term experiments through to multi-year trials. Spatial scales range from the gene up to farming systems and nutrient cycling. The diverse, integrated approaches described by these studies encompass root genetics as applied to soil management, as well as documenting the signalling processes occurring between roots and shoots and between roots and soil.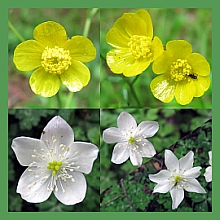 Developmental Robustness and Species Diversity (Vol. 117, No 5, April 2016)
Guest edited by Günter Theißen and Rainer Melzer
Scope: Considering diverse groups of plants and animals, and employing different concepts and approaches, the authors of articles in this Special Issue try to understand better the impact of developmental robustness, phenotypic plasticity and variance on species diversity, evolution and morphological disparity.
2015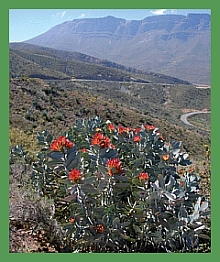 Plants and Climate Change (Vol. 116, No 6, November 2015)
Guest edited by Camille Parmesan and Mick E. Hanley
Scope: We reviewed the literature on species' responses to Anthropogenic climate change (ACC), finding ∼42 % of 4000 species studied globally are plants (primarily terrestrial). We review impacts on phenology, distributions, ecophysiology, regeneration biology, plant–plant and plant–herbivore interactions, and the roles of plasticity and evolution. We focused on apparent deviations from expectation, and highlighted cases where more sophisticated analyses revealed that unexpected changes were, in fact, responses to ACC.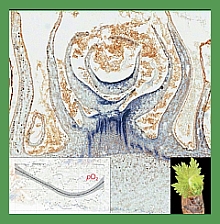 Reactive Oxygen and Nitrogen Species (Vol. 116, No 4, September 2015)
Guest edited by Michael J. Considine, Luisa María Sandalio, and Christine Helen Foyer
Scope: Plants have mastered the art of redox control using ROS and RNS as secondary messengers to regulate a diverse range of protein functions through redox-based, post-translational modifications that act as regulators of molecular master-switches. Much current focus concerns the impact of this regulation on local and systemic signalling pathways, as well as understanding how such reactive molecules can be effectively used in the control of plant growth and stress responses.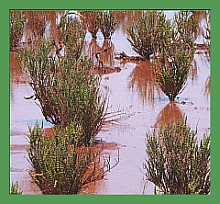 Halophytes (Vol. 115, No 3, February 2015)
Guest edited by Timothy J. Flowers and Timothy D. Colmer
Scope: Improved knowledge of halophytes is of importance to understanding our natural world and to enable the use of some of these fascinating plants in land re-vegetation, as forages for livestock, and to develop salt-tolerant crops. In this Preface to a Special Issue on halophytes and saline adaptations, the evolution of salt tolerance in halophytes, their life-history traits and progress in understanding the molecular, biochemical and physiological mechanisms contributing to salt tolerance are summarized. In particular, cellular processes that underpin the ability of halophytes to tolerate high tissue concentrations of Na+ and Cl−, including regulation of membrane transport, their ability to synthesize compatible solutes and to deal with reactive oxygen species, are highlighted. Interacting stress factors in addition to salinity, such as heavy metals and flooding, are also topics gaining increased attention in the search to understand the biology of halophytes.
2014
Pollinator-Driven Speciation (Vol. 113, No 2, January 2014)
Guest edited by Timotheüs Van der Niet, Rod Peakall, and Steven D. Johnson
Functional–Structural Plant Modelling (Vol. 114, No 4, September 2014)
Guest edited by Risto Sievänen, Christophe Godin, Theodore M. DeJong, and Eero Nikinmaa
Plant Cell Walls (Vol. 114, No 6, October 2014)
Guest edited by Zoë A. Popper, Marie-Christine Ralet, and David S. Domozych
Flower Development (Vol. 114, No 7, November 2014)
Guest edited by Charlie P. Scutt and Michiel Vandenbussche
2013
Matching Roots to their Environment (Vol. 112, July 2013)
Guest edited by Philip J. White, Timothy S. George, Peter J. Gregory, A. Glyn Bengough, Paul D. Hallett, and Blair M. McKenzie
Seedling Herbivory (Vol. 112, August 2013)
Guest edited by Kasey E. Barton and Mick E. Hanley
Inflorescences (Vol. 112, November 2013)
Guest edited by Bruce K. Kirchoff and Regine Claßen-Bockhoff
2012
Plant Mating Systems (Vol. 109, February 2012)
Guest edited by Jeffrey D. Karron, Christopher T. Ivey, Randall J. Mitchell, Michael R. Whitehead, Rod Peakall, and Andrea L. Case
Root Biology (Vol. 110, July 2012)
Guest edited by Alexander Lux and Thomas L. Rost
Plant Population Biology (Vol. 110, November 2012)
Guest edited by John R. Pannell
2011
Plant Growth and Architectural Modelling and its Applications (Vol 107, No 5, April 2011)
Guest edited by Yan Guo, Thierry Fourcaud, Marc Jaeger, Xiaopeng Zhang, and Baoguo Li
The Plant Cell Cycle (Vol 107, No 7, May 2011)
Guest edited by J. A. Bryant and D. Francis
Evolution and Development (Vol 107, No 9, June 2011)
Guest edited by Annette Becker, Karine Alix, and Catherine Damerval
Plant Sexual Reproduction (Vol 108, No 4, September 2011)
Guest edited by Simon J. Hiscock
Functional–Structural Plant Modelling (Vol 108, No 6, October 2011)
Guest edited by Theodore M. DeJong, David Da Silva, Jan Vos, and Abraham J. Escobar-Gutiérrez
Palm Biology (Vol 108, No 8, December 2011)
Guest edited by James W. Tregear, Alain Rival, and Jean-Christophe Pintaud
2010
Plant Nutrition (Vol 105, No 7, June 2010)
Guest edited by P. J. White and P. H. Brown
2009
Adaptation to Flooded Conditions by Crops and Native Plants (Vol 103, No 2, January 2009)
Guest edited by Michael B. Jackson, Kimiharu Ishizawa, and Osamu Ito
Photosynthesis Under Water Deficit and Salinity Stresses (Vol 103, No 4, February 2009)
Guest edited by David W. Lawlor
Ecology and Evolution of Plant–Pollinator Interactions (Vol 103, No 9, June 2009)
Guest edited by Randall J. Mitchell, Rebecca E. Irwin, Rebecca J. Flanagan, and Jeffrey D. Karron
Orchid Evolutionary Biology and Conservation (Vol 104, No 3, August 2009)
Guest edited by Michael F. Fay and Mark W. Chase
2008
Cell Separation, Germination and DNA Repair (Marking Daphne J. Osborne's career in science) (Vol 101, No 2, January 2008)
Guest edited by Irene Ridge, Michael Jackson and D. S. Thompson
Genome Horizons (Vol 101, No 6, April 2008)
Guest edited by I. J. Leitch and M. F. Fay
Plant Growth Modelling (Vol 101, No 8, May 2008)
Guest edited by Thierry Fourcaud, Xiaopeng Zhang, Alexia Stokes, Hans Lambers, and Christian Körner
2007
Crop Domestication (Vol. 100, No 5, October 2007)
Guest edited by D. A. Vaughan, E. Balázs, and J. S. Heslop-Harrison
2005
Plant Genome Size (Vol. 95, No. 1, Jan 2005)
Guest edited by M. D. Bennett and I. J. Leitch
Flooding Stress (Vol. 96, No. 4, Sept 2005)
Guest edited by M. B. Jackson and T. D. Colmer
2003
Flooding and Plant Growth (Vol. 91, Jan 2003)
Guest edited by E. J. W. Visser, L. A. C. J. Voesenek, B. B. Vartapetian, and M. B. Jackson
2002
Plant Responses to Water Stress (Vol. 89, June 2002)
Guest edited by H. Griffiths and M. A. J. Parry
2001
Physiology and Agronomy of White Clover (Vol. 88, Oct 2001)
Guest edited by A Guckert and R. K. M. Hay
2000
Pollen-stigma Interactions (Vol. 85, Supplement 1, March 2000)
Guest edited by H. G. Dickinson
Physiology, Ecology and Control of Bracken (Vol. 85, Supplement 2, April 2000)
Guest edited by Liz Sheffield
1998
Genome Size in Angiosperms (Vol. 82, Supplement 1, Dec 1998)
Guest edited by Michael D. Bennett and Ilia J. Leitch
1997
Plant Response and Adaptation to Anaerobiosis (Vol. 79, Supplement 1, Jan 1997)