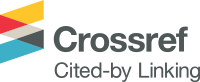 "Parasite-induced aposematism" protects entomopathogenic nematode parasites against invertebrate enemies
Behav Ecol (2016) 27 (2): 645-651.
This article has been cited by the following articles in journals that are participating in CrossRef Cited-by Linking.
Ramalingam Karthik Raja
Dilipkumar Aiswarya
Baris Gulcu
Manickam Raja
Pachiappan Perumal
Sivaperumal Sivaramakrishnan
Harry K. Kaya
Selcuk Hazir
Journal of Invertebrate Pathology (2017) 143: 40.