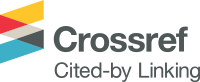 Greenhouse Gas Emissions from Reservoir Water Surfaces: A New Global Synthesis
BioScience (2016) 66 (11): 949-964.
This article has been cited by the following articles in journals that are participating in CrossRef Cited-by Linking.
John A. Harrison
Bridget R. Deemer
M. Keith Birchfield
Maria T. O'Malley
Environmental Science & Technology (2017) 51 (3): 1267.
Mike Peacock
Luke M. Ridley
Chris D. Evans
Vincent Gauci
Science of The Total Environment (2017) 578: 601.