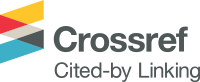 Brain Network Reconfiguration and Perceptual Decoupling During an Absorptive State of Consciousness
Cereb Cortex (2016) 26 (7): 3116-3124.
This article has been cited by the following articles in journals that are participating in CrossRef Cited-by Linking.
W. J. Trost
C. Labbé
D. Grandjean
Neuropsychologia (2017) 96: 96.
Michiel van Elk
André Aleman
Neuroscience & Biobehavioral Reviews (2017) 73: 359.
Kat Agres
Dorien Herremans
Louis Bigo
Darrell Conklin
Frontiers in Psychology (2017) 7