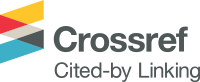 The Political Economy of Inward FDI: Opposition to Chinese Mergers and Acquisitions
Chinese Journal of International Politics (2015) 8 (1): 27-57.
This article has been cited by the following articles in journals that are participating in CrossRef Cited-by Linking.
En Xie
K.S. Reddy
Jie Liang
Journal of World Business (2017) 52 (2): 127.
K.S. Reddy
En Xie
Yuanyuan Huang
Journal of Organizational Change Management (2016) 29 (6): 917.