Meet our Editors
Editor-in-Chief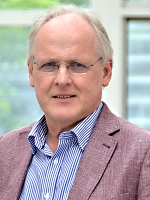 Professor Steve Furber
School of Computer Science, University of Manchester, UK

Professor Steve Furber is most well-known in the field for his hardware development work at Acorn Computers during the 1980s, where he was a principal designer of both the BBC microcomputer and the early ARM microprocessors, and his current SpiNNaker project. He has also received numerous awards and recognitions for his contributions to Engineering and Computing, including his most recent 2014 BCS Lovelace Medal. Professor Furber is currently ICL Professor of Computer Engineering at the University of Manchester. Read more about Steve in his Q&A; on the OUPblog .
Section A: Computer Science Theory, Methods and Tools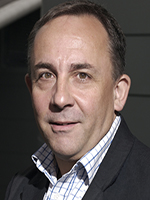 Professor Iain Stewart
School of Engineering and Computing Sciences, Durham University, UK

Iain is currently Professor of Computer Science at Durham University, having previously been Professor of Computer Science at the University of Leicester and on the faculty at the Universities of Swansea and Newcastle upon Tyne. He has an MA in Mathematics from Oxford University and a PhD in Mathematics from the University of London. He has researched extensively in theoretical computer science and at its interface with mathematics: topics such as computational complexity, finite model theory and descriptive complexity, interconnection networks for parallel and distributed computing, graph theory and algorithms, theoretical aspects of artificial intelligence, computational group theory and GPGPU computing. He has long been involved with learned societies and other stakeholders within computing such as the British Computer Society, the London Mathematical Society, UKCRC, HEFCE and the EPSRC.
Section B: Computer and Communications Networks Systems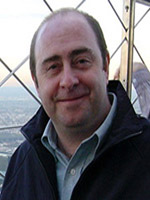 Professor Alan Marshall
University of Liverpool, UK

Professor Alan Marshall holds the chair in Communication Networks at the University of Liverpool where he is director of the Advanced Networks Group. He is a senior member of IEEE and a Fellow of the IET and has spent over 24 years working in the telecommunications and defence Industries. He has also been a visiting professor in network security at the University of Nice/CNRS, France, and Adjunct Professor for Research at Sunway University, Malaysia. He has published over 200 scientific papers and holds a number of joint patents in the areas of communications and network security. He has formed a successful spin-out company Traffic Observation & Management (TOM) Ltd specialising in intrusion detection & prevention for wireless networks. His research interests include network architectures and protocols; mobile and wireless networks; network security; high-speed packet switching, Quality of Service & Experience (QoS/QoE) architectures; and distributed haptics.
Section C: Computer Intelligence, Machine Learning and Data Analytics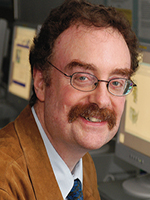 Professor Fionn Murtagh
University of Derby and Goldsmiths University of London, UK

Fionn holds Professor of Data Science positions at the University of Derby and at Goldsmiths University of London. Previously he was Head of School at De Montfort University and Head of Department at Royal Holloway, University of London. Previous posts included Professor of Computer Science in Queens University Belfast, and University of Ulster. For 5 years he was Director of Information, Communications and Emergent Technologies at the Irish Government agency, Science Foundation Ireland. His research includes digital content analytics; computational science, high performance search and discovery in massive, high dimensional information spaces, and image and signal processing. Fionn has degrees in Mathematics, Engineering Science, Computer Science, Mathematical Statistics, and Astronomy from Trinity College Dublin, Université P&M; Curie Paris 6, and Université de Strasbourg. He served for many years with the European Space Agency, based in Garching bei München. A member of the Royal Irish Academy, and of Academia Europaea, he is also a Fellow of the British Computer Society, the Institute of Mathematics and Its Applications, and the International Association for Pattern Recognition. His Erdös number is 2.
Section D: Security in Computer Systems and Networks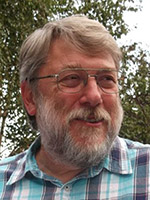 Professor Chris Mitchell
Royal Holloway, University of London, UK

Chris Mitchell received his BSc and PhD in Mathematics from Westfield College, University of London. Since 1990 he has been a Professor of Computer Science at Royal Holloway, University of London, where he co-founded the Information Security Group. He has worked on cryptography and security since 1979, including spells at Racal Comsec (1979-85) and Hewlett-Packard Laboratories (1985-90).