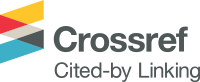 Keys under doormats: mandating insecurity by requiring government access to all data and communications
J Cyber Secur (2015) 1 (1): 69-79.
This article has been cited by the following articles in journals that are participating in CrossRef Cited-by Linking.
Ulf Lindqvist
Peter G. Neumann
Communications of the ACM (2017) 60 (2): 26.
Jia Ning Luo
Ming Hour Yang
Journal of Electrical and Computer Engineering (2016) 2016: 1.