Editors-in-Chief
Tyler Moore, University of Tulsa (USA)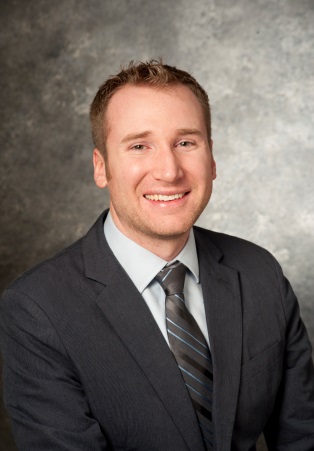 Tyler Moore is the Tandy Assistant Professor of Cyber Security and Information Assurance in the Tandy School of Computer Science at the University of Tulsa. His research focuses on the economics of information security, the study of electronic crime, and the development of policy for strengthening security. He is also interested in digital currencies, critical infrastructure protection and digital forensics. Tyler directs the Security Economics Lab at Tulsa and serves as Director of StopBadware, a non-profit anti-malware organization. Prior to joining SMU, he was a postdoctoral fellow at the Center for Research on Computation and Society (CRCS) at Harvard University and an assistant professor at Southern Methodist University. A British Marshall Scholar, Tyler completed his PhD at the University of Cambridge.
David Pym, University College London (UK)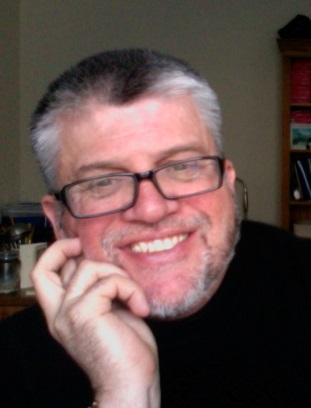 David Pym is a Professor of Information, Logic, and Security at UCL. His interests in security are primarily concerned with questions of policy and the interaction between policy and system architecture, with a particular perspective provided by economics. David also works in mathematical logic and its applications in computer and system sciences. From this point of view, he is interested in areas such as the mathematical modelling of systems and policies and logical approaches to access control policy. He is also interested in the security of critical national infrastructure, particularly from the perspective of security economics.
Area Editors
Rick Wash: Anthropological and Cultural Studies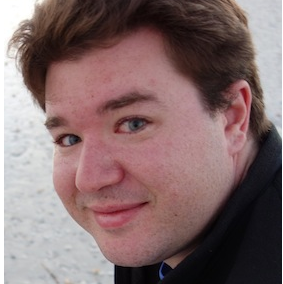 Rick Wash is an Assistant Professor at Michigan State University in the School of Journalism and the Department of Media and Information. His work involves understanding how people think about their interactions with computers, and their interactions with other people through computers, with a particular focus on security and collaborative systems.
Andrew Martin: Computer Science and Security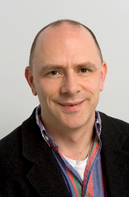 Andrew Martin is Professor of Systems Security in the University of Oxford. He directs the Centre for Doctoral Training in Cyber Security, which admits around sixteen students each year for inter-disciplinary education and research. His recent research focus has been on the technologies of Trusted Computing, in particular their application in commodity computing contexts, as well as mobile and embedded systems. He studied in Oxford, and was previously a Research Fellow at the University of Queensland in Australia.
Emiliano De Cristofaro: Cryptography and Associated Topics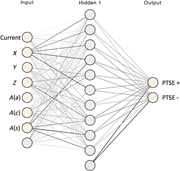 Emiliano De Cristofaro is a Senior Lecturer (~Associate Professor) at University College London (UCL), where he is affiliated with the Computer Science Department and the Information Security group. His main research interests include Privacy, Security and Applied Cryptography. Before joining UCL in 2013, he was a research scientist at Xerox PARC (2011–2013).
Jonathan Cave: Game Theory and Complex Systems
Jonathan Cave is a Professor in the Department of Economics at University of Warwick. His research interests cover economic theory and industrial economics including: combined voting/economic games, regulatory design and evaluation, implementation and mechanism design, telecommunications and internet policy, governance of livestock disease, complexity in healthcare systems, games played on networks, procurement and innovation, sustainable development, privacy, identity and trust, and eGovernment.
Rahul Telang: Economics of Information Security
Rahul Telang is a Professor of Information Systems and Management at the Heinz College at Carnegie Mellon University and at the Tepper School of Business (Courtesy). He is interested in economics of information security and privacy broadly. His research predominantly uses empirical methods to examine the incentives of various parties (users, firms and hackers) in investing in security and privacy, why markets fail, how to create a useful policy framework and how to measure the effectiveness of such policies. His work has explored the challenges of vulnerability disclosure, vulnerability markets and their role in generating optimal outcomes. Recently, he has been examining the role of data breach policies.
Angela Sasse: Human Factors and Usability
Angela Sasse is Director of the Science of Cyber Security Research Institute. Her research interests focus on how we design and implement innovative technologies that are fit for purpose, value for money, and improve productivity and well-being of individuals and society. She has been investigating the effectiveness of security policies and mechanisms in organisational settings, and has worked with major companies such as BT, HP, National Grid, and O2 on improving security mechanisms and processes. Angela has been a member of the EPSRC College since 2003 and was a Member of the Steering Group, Royal Society Cyber Security Research.
Deirdre Mulligan: Legal Aspects of Information Security
Deirdre Mulligan is an Associate Professor in the School of Information at UC Berkeley and a co-Director of the Berkeley Center for Law & Technology. Prior to joining the School of Information, she was a Clinical Professor of Law, founding Director of the Samuelson Law, Technology & Public Policy Clinic, and Director of Clinical Programs at the UC Berkeley School of Law. Mulligan is the Policy lead for the NSF-funded TRUST Science and Technology Center. MIT Press will publish her groundbreaking study of privacy practices in large corporations in five countries late 2015.
Susan Landau: Political and Policy Perspectives
Susan Landau is a faculty member in the Worcester Polytechnic Institute Department of Social Science and Policy Studies, where she works on cybersecurity, privacy, and public policy. She has been a senior staff Privacy Analyst at Google, a Distinguished Engineer at Sun Microsystems, and a faculty member at the University of Massachusetts at Amherst and Wesleyan University. She is the author of Surveillance or Security? The Risks Posed by New Wiretapping Technologies and co-author, with Whitfield Diffie, of Privacy on the Line: The Politics of Wiretapping and Encryption.
Alessandro Acquisti: Privacy
Alessandro Acquisti is a Professor of Information Systems and Public Policy at the Heinz College, Carnegie Mellon University, and a member of Carnegie Mellon CyLab. He is the co-director of CMU Center for Behavioral Decision Research, and a member of the National Academies' Committee on public response to alerts and warnings using social media and associated privacy considerations. Alessandro has been the recipient of the PET Award for Outstanding Research in Privacy Enhancing Technologies, the IBM Best Academic Privacy Faculty Award and the Heinz College School of Information's Teaching Excellence Award.
Michael Levi: Security, Crime Science, and Psychology
Michael Levi is Professor of Criminology at Cardiff University School of Social Sciences, and a specialist in fraud and organised crime. In 2013 he was given the Distinguished Scholar Award by the International Association for the Study of Organised Crime, and in 2014 he was awarded the Sellin-Glueck prize for international and comparative criminology by the American Society of Criminology. He is a Fellow of the Academy of Social Sciences, and of the Learned Society of Wales, Senior Fellow of Rand Europe and an Associate Fellow of RUSI.
Brandon Valeriano: Strategy and International Relations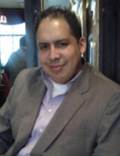 Brandon Valeriano is a Reader at Cardiff University in the School of Law and Politics. His main research interests include investigations of the causes of conflict and peace in the international system with a focus on cyber security, as well as the study of popular culture and IR and race/ethnicity from the international perspective.
Advisory Board Members
Bonnie Anderson, Brigham Young University, USA
Michelle Baddeley, University College London, UK
Joseph Bonneau, Stanford University, USA
Jean Camp, Indiana University Bloomington, USA
Robert Coles, GlaxoSmithKline, UK
Lizzie Coles-Kemp, Royal Holloway University of London, UK
Paul Cornish, RAND Europe, UK
Allan Friedman, Government, USA
Paul Gill, University College London, UK
Jennifer Granick, Stanford University, USA
Jeffrey Hancock, Cornell University, USA
Thomas Holt, Michigan State University, USA
Michael Huth, Imperial College London, UK
Richard John, University of Southern California, USA
Maritza Johnson, Google, USA
Adam Joinson, University of the West of England, UK
Herbert Lin, Stanford University, USA
Jon Lindsay, University of Toronto, Canada
Kanta Matsuura, University of Tokyo, Japan
Milton Mueller, Georgia Institute of Technology, USA
Joseph Nye, Harvard Kennedy School of Government, USA
Paul Ohm, University of Colorado Law School, USA
Sasha Romanosky, Carnegie Mellon University, USA
Adam Shostack, Advisor to the UK RISCS project
Nigel Smart, University of Bristol, UK
Richard Sullivan, Federal Reserve Bank of Kansas City, USA
Latanya Sweeney, Harvard University, USA
Michel van Eeten, Delft University of Technology, the Netherlands
Tim Watson, University of Warwick, UK
Graham Wright, National Grid, UK