Why publish in DNA Research ?
Growing Impact Factor
DNA Research's latest Impact Factor is 5.267, with a ranking of 20 out of 160 in the Science category: Genetics & Heredity (2016 Release of Journal Citation Reports. Source: 2015 Web of Science Data). See your research published in one of the top ranked journals in the field.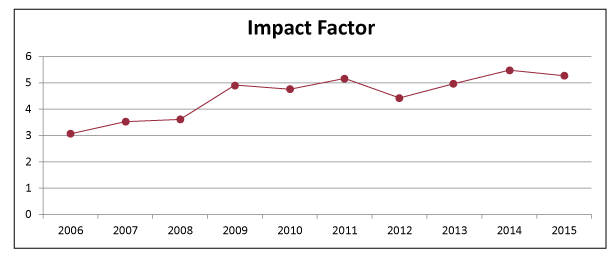 Fully open access
Enjoy immediate visibility for your research and increased usage.
Low open access charges
Benefit from DNA Research's low author charges of GB£280.00/US$500.00/€350.00.
Fast & high quality peer-review
Experience DNA Research's high quality review process. Not only fast and precise, with an average time from submission to first decision of 18 days* , but also offering constructive review comments for authors:

"The reviews are very thorough and helpful. It has been a very nice experience with your highly respected Journal." Prof. Manuel Espinosa, CIB-CSIC

Submit your paper to DNA Research today.

*(from Jan to Oct, 2016).