Editorial board
Editor-in-Chief
Thomas F. Lüscher, Zurich, Switzerland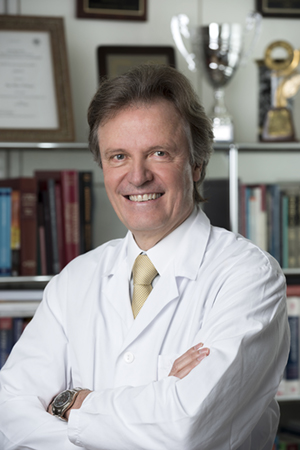 Thomas F. Lüscher trained at the University Hospital Zurich, Mayo Clinic and University Hospital Basel in Internal Medicine, Clinical Pharmacology and Cardiology. He has been Professor of Clinical Pharmacology in Basel and Professor and Vice-Chairman of Cardiology in Bern. Since 1996, he is Professor and Chairman of Cardiology at the University Hospital and Director of Cardiovascular Research at the Institute of Physiology, University of Zurich. Thomas Lüscher is a clinical and interventional cardiologist with a broad research interest and among the 0.5% most cited scientists. As Editor-in-Chief, he is ex-officio Chairman of the Publications Committee and member of the ESC board.
Deputy Editors
Jeroen Bax
Jeroen Bax, MD, PhD. President, European Society of Cardiology (ESC) 2016-2018. Professor of Cardiology, is Director of non-invasive imaging in Leiden, The Netherlands. He holds several positions in national and international scientific organizations, and was President of the ESC Congress program committee for 2007-2008 and the ESC Cardiology Guidelines chair for 2010-2012. Jeroen Bax focuses on clinicalcardiology, heart failure, cardiac resynchronization therapy, and the application of all different imaging modalities to these clinical fields.
Bernard J. Gersh

Bernard Gersh, M.B., Ch.B., D.Phil, Ph.D., Professor of Medicine, Mayo Clinic, USA. Consultant in Cardiovascular Diseases and Internal Medicine. Recipient of numerous distinctions including the AHA's prestigious James B. Herrick Award, and in 2013, he was designated Master of the American College of Cardiology. Bernard Gersh covers general cardiology for the European Heart Journal and particularly his core research interests (i.e. cardiomyopathies, CAD etc.)
Ulf Landmesser

Ulf Landmesser MD, FESC. Professor of Cardiology, Deputy Director Cardiology and Director of Acute Cardiac Care Unit, University Heart Center, and Senior Consultant Interventional Cardiology, University Hospital, Zurich. Head of Cardiovascular Research. Co-Prime Investigator of Leducq Transatlantic Network on HDL Dysfunction. Recipient of the Friedrich Goetz Award. Treasurer of the European Association of Cardiovascular Prevention. Ulf Landmesser focuses on prevention, lipids, stem cells and basic science for the European Heart Journal.
Christian M. Matter

Christian M. Matter, MD, FESC, Professor of Cardiology. He trained in Lucerne, at the University Hospital Zurich and at the Brigham and Women's Hospital in Internal Medicine, Cardiology and Vascular Biology. As head of Translational Medicine and non-invasive clinical cardiologist at the University Hospital Zurich, he relates experimental research (mouse models of atherothrombosis) to clinical studies in patients with ACS. Christian Matter acts as a rotating weekly editor with Frank Ruschitzka and Thomas F. Lüscher.
Frank Ruschitzka

Frank Ruschitzka, MD, FRCP, FESC. Professor of Cardiology, Deputy Director Cardiology, University Heart Center Zurich, Director Heart Failure and Transplantation Clinic. Treasurer of the ESC Heart Failure Association and recipient of the Friedrich Goetz Award. Frank Ruschitzka focuses on hypertension and heart failure for the European Heart Journal, and also acts as rotating weekly editor with Christian Matter and Thomas F. Lüscher.
Jan Steffel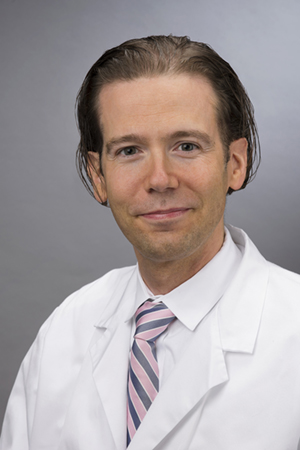 Jan Steffel, MD, FESC, FHRS. Co-Director Electrophysiology Department, University Hospital Zurich; Co-Chair European Heart Rhythm Association (EHRA) Certification Committee; Head of University Courses, European Heart Academy. Jan Steffel's work focuses on Electrophysiology, Cardiac Devices and Anticoagulation, the topics which he also covers for the European Heart Journal.
William Wijns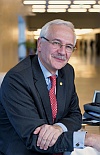 William Wijns, MD, FESC. SFI Professor in Interventional Cardiology, The Lambe Institute for Translational Medicine, Curam, and Saolta University Healthcare Group, National University of Ireland Galway. Previously, Co-Director of the Cardiovascular Center in Aalst, Belgium. Served the ESC in various positions, including Vice-President, Scientific Programme Chair. President of ESC European Association of Percutaneous Cardiac Intervention. Presently, Co-Director of EURO-PCR and Chairman of PCR. William Wijns covers acute coronary syndromes, coronary artery disease and interventional cardiology for the European Heart Journal.
Managing Editors
Sam Rogers
Susanne B. Dedecke
Amelia Meier-Batschelet
The Zurich Heart House Moussonstrasse 4 CH-8091 Zurich Switzerland
Sam Rogers: +41 (0)44 250 40 88 Susanne Dedecke: +41 (0)44 250 40 89 Amelia Meier: +41 (0)44 250 40 81
Fax: +41 (0)44 250 40 90
Email: eurheartj@usz.ch
Andros Tofield (CardioPulse and People's Corner)
Martin Meyer (Cardio Image Bank Editor)
Local Associate Editors
Ronald Binder
Corinna Brunckhorst
Giovanni G. Camici
Firat Duru
Frank Enseleit
Urs Eriksson
Andreas Flammer
Oliver Gaemperli
Nils Kucher
Willibald Maier
Robert Manka
Fabian Nietlispach
Aju Pazhenkottil
Christian Schmied
Simon F. Stämpfli
Christian Templin
Stephan H. Winnik
International Associate Editors
Colin Baigent
Helmut Baumgartner
Christopher Cannon (USA)
David Celermajer (AU)
Francesco Cosentino
Filippo Crea
John E. Deanfield
Stephanie Dimmeler
Gerasimos Filippatos
Keith A. A. Fox
Runlin Gao (Asia)
John Gorcsan III (USA)
Gerhard Hindricks (Germany)
Patrizio Lancellotti (Belgium)
A. Michael Lincoff (USA)
Russell V. Luepker
John J.V. McMurray
Christian Mueller
Barbara Mulder
Thomas Münzel
Stefan Neubauer
Marc A. Pfeffer (USA)
Heribert Schunkert
Udo P. Sechtem
Hiroaki Shimokawa (JP)
Karen Sliwa (ZA)
Scott Solomon (USA)
Karl Swedberg
Stefano Taddei
Thomas Thum
Alec Vahanian
Clinical Review Editor
Freek W.A. Verheugt
Statistics Editor
Rickey Carter
Consulting Editors
Anthony N. DeMaria
Joe Loscalzo
Frans Van de Werf
Senior Consulting Editors
Stefan Agewall
John Camm
Diederick E. Grobbee
Tiny Jaarsma
Gerald Maurer
Marco Metra
Patrick W. Serruys
Karin Sipido
Adam Timmis
Christian J.M. Vrints
ESC Journal Family Ethics Committee
Maarten L. Simoons
Kim M. Fox
Christian Hamm
Ursula Ravens
David Garcia-Dorado
Mat Daemen
Supplements Editor
Roberto Ferrari
Supplements Associate Editors
Francisco Fernández-Avilés
Jeroen Bax
Michael Böhm
Thomas F. Lüscher
Frank Ruschitzka
International Editorial Board
William T. Abraham, USA
Stephan Achenbach, Germany
Takashi Akasaka, Japan
Fernando Alfonso, Spain
Joseph S. Alpert, USA
Giuseppe Ambrosio, Italy
Felicita Andreotti, Italy
Stefan Anker, Germany
Elliott M. Antman, USA
David Antoniucci, Italy
Eliosa Arbustini, Italy
Paul W. Armstrong, Canada
Dan Atar, Norway
Johann Auer, Austria
Álvaro Avezum, Brazil
Luigi P. Badano, Italy
Sang Hong Baek, Republic of Korea
Emanuele Barbato, Belgium
Thomas Bartel, Austria
Joshua Barzilay, USA
Jean-Pierre Bassand, France
Eric Bates, USA
Hans-Jürg Beer, Switzerland
Emelia Benjamin, USA
Michel E. Bertrand, France
Deepak L. Bhatt, USA
Luigi M. Biasucci, Italy
Giuseppe G.L. Biondi-Zoccai, Italy
Christoph Bode, Germany
Eric Boersma, The Netherlands
Lucas V.A. Boersma, The Netherlands
Giovanni Boffa, Italy
Giuseppe Boriani, Italy
Jeffrey Borer, USA
Michael Böhm, Germany
Barry A. Borlaug, USA
Somjot S. Brar, USA
Eugene Braunwald, USA
Günter Breithardt, Germany
Ole Breithardt, Germany
Michele Brignole, Italy
Pedro Brugada, Belgium
Nico Bruining, Netherlands
Hans-Peter Brunner-La Rocca, The Netherlands
Robert M. Califf, USA
François Cambien, France
Paolo G. Camici
Christopher P. Cannon, USA
Davide Capodanno, Italy
Edoardo Casiglia, Italy
Filip P. Casselman, Belgium
Bernard R. Chaitman, USA
Marietta Charakida, UK
Evgueni Chazov, Russia
John G.F. Cleland, UK
David J. Cohen, USA
Antonio Colombo, Italy
C. RichardConti, USA
Leslie Cooper, USA
Maria R. Costanzo, USA
Mark A. Creager, USA
Harry Crijns, The Netherlands
Nicolas Danchin, France
Isabel Deisenhofer, Germany
Victoria Delgado, Netherlands
Kenneth Dickstein, Norway
Raffaele De Caterina, Italy
Bart De Geest, Belgium
Carlo Di Mario, UK
Stephanie Dimmeler, Germany
Pascal de Groote, France
Edo D. de Muinck, Sweden
Raimund Erbel, Germany
Paul Erne, Switzerland
Cetin Erol, Turkey
Volkmar Falk, Germany
Francisco Fernández-Avilés, Spain
Roberto Ferrari, Italy
Ben Freedman, Australia
Andrea Frustaci, Italy
Valentin Fuster, USA
Nazzareno Galie, Italy
Xavier Garcia-Moll, Spain
Anthony Gershlick, UK
Lorenzo Ghiadoni, Italy
Anselm Kai Gitt, Germany
Samuel Z. Goldhaber, USA
Paolo Golino, Italy
Lino Gonçalves, Portugal
Tommaso Gori, Germany
Christopher Granger, USA
Daniel Gras, France
Steven M. Haffner, USA
Michel Haïssaguerre, France
Christian W. Hamm, Germany
Robert Harrington, USA
Gerd Hasenfuss, Germany
Adrian F. Hernandez, USA
Gerd Heusch, Germany
Judith S. Hochman, USA
David R. Holmes, Jr., USA
John Horowitz, Australia
Kurt Huber, Austria
Sabino Illiceto, Italy
Bernard Iung, France
Allan S. Jaffe, USA
Stefan James, Sweden
Stefan Janssens, Belgium
James L. Januzzi, USA
Jonathan M. Kalman, Australia
Gabriela Kania, Switzerland
Juan-Carlos Kaski, UK
John J.P. Kastelein, The Netherlands
Adnan Kastrati, Germany
Hugo A. Katus, Germany
Philipp A. Kaufmann, Switzerland
Malte Kelm, Germany
Helmut U. Klein, USA
Juhani Knuuti, Finland
Jon Kobashigawa, USA
Richard Kobza, Switzerland
Philippe Kolh, Belgium
Michel Komajda, France
Stavros V. Konstantinides, Germany
Nicolle Kränkel, Germany
Steen D. Kristensen, Denmark
Carolyn S.P. Lam, USA
Irene Lang, Austria
Gaetano A. Lanza, Italy
Ulrich Laufs, Germany
Christophe Leclercq, France
Adelino Leite-Moreira, Portugal
John Lekakis, Greece
Pedro A. Lemos, Brazil
Amir Lerman, USA
Eli I. Lev, Israel
Peter Libby, USA
Gregory YH Lip (UK)
Massimo Lombardi, Italy
François Mach, Switzerland
Winfried Maerz, Germany
Aldo Pietro Maggioni, Italy
Felix Mahfoud, Germany
Koon-Hou Mak, Singapore
Eduardo Marban, USA
Viacheslav Mareev, Russia
Barry Maron, USA
Gerald Maurer, Austria
William J. McKenna, UK
Jawahar L. Mehta, USA
Bernhard Meier, Switzerland
Franz Messerli, USA
Gilles Montalescot, France
Christian Müller, Switzerland
Toyoaki Murohara, Japan
Franz-Josef Neumann, Germany
José C. Nicolau, Brazil
Georg Nickenig, Germany
Markuu Nieminen, Finland
Petros Nihoyannopoulos, UK
Steven E. Nissen, USA
Uwe Nixdorff, Germany
Suzanne Oparil, USA
Yukio Ozaki, Japan
Seung-Jung Park, South Korea
Terje R. Pedersen, Norway
Joep Perk, Sweden
Eric Peterson, USA
Eugenie Picano, Italy
Jonathan P. Piccini, USA
Leopoldo Piegas, Brazil
Fausto Jose Pinto, Portugal
Bertram Pitt, USA
Pjotr Ponikowski, Poland
Ton Rabelink, The Netherlands
Frank Rademakers, Belgium
Daniel J. Rader, USA
Shahbudin Rahimtoola, USA
Kausik Ray, UK
Flavio Ribichini, Italy
Paul M. Ridker, USA
Walter Riesen, Switzerland
Marco Roffi, Switzerland
Raphael Rosenhek, Austria
Carlos E. Ruiz, USA
Lars Rydén, Sweden
Prashanthan Sanders, Australia
Julio Sandoval, Mexico
François Schiele, France
Gerhard Schuler, Germany
Markus Schwaiger, Germany
Peter J. Schwartz, Italy
Christian Seiler, Switzerland
Paul Sergeant, Belgium
Thomas Hellmut Schindler, Switzerland
Ajay M. Shah, UK
Dipen Shah, Switzerland
Evgeny Shlуakhto, Russia
Maarten Simoons, The Netherlands
Jagmeet S. Singh, USA
Jan-MalteSinning, Germany
Karin Sipido, Belgium
Peter Sogaard, Denmark
Christodoulos Stefanadis, Greece
Philippe G. Steg, France
Steven Steinhubl, Switzerland
Gregg W. Stone, USA
Isabella Sudano, Switzerland*
Corrado Tamburino, Italy
Felix C. Tanner, Switzerland
Luigi Tavazzi, Italy
Michal Tendera, Poland
Gianni Tognoni, Italy
Lale Tokgozoglu, Turkey
Adam Torbicki, Poland
Dimitris Tousoulis, Greece
Stefan Toggweiler, Switzerland
Bernd van der Loo, Switzerland
Dirk van Veldhuisen, The Netherlands
Panagiotis Vardas, Greece
Albert Varga, Hungary
Agostino Virdis, Italy
Renu Virmani, USA
Jens-Uwe Voigt, Belgium
Massimo Volpe, Italy
Nico Van de Veire, Belgium
Ron van Domburg, The Netherlands
Arnold Von Eckardstein, Switzerland
Ron Waksman, USA
Lars Wallentin, Sweden
Johannes Waltenberger, Germany
Christian Weber, Germany
Peter Wenaweser, Switzerland
Harvey D. White, New Zealand
Petr Widimsky, Czech Republic
James T. Willerson, USA
Bryan Williams, UK
Stephan Windecker, Switzerland
Kai Wollert, Germany
Zhihong Yang, Switzerland
Seppo Ylä-Herttuala, Finland
Cheuk-Man Yu, China
Salim Yusuf, Canada
José Luis Zamorano, Spain
Andreas M. Zeiher, Germany