Student Author Award Scheme
Designed to recognise and acknowledge the 'best papers' submitted to Geophysical Journal International from young scientists in the field, manuscripts are short listed by our high profile Editorial Board and highlighted on the Geophysical Journal International homepage. [To qualify, students are required to be the first author at submission].

The winners receive a cash prize and a certificate, and acknowledgements are made at the American Geophysical Union and European Geosciences Union General Assembly meetings.

2016 Student Author Award Winners
Geophysical Journal International is delighted to announce two winners for 2016; Hilary Rose Martens and Lina Schumacher.

The winning articles are now available to read FREE online below:
Hilary R. Martens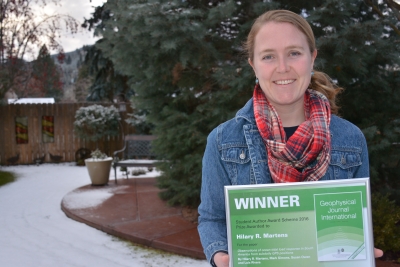 Observations of ocean tidal load response in South America from subdaily GPS positions
Hilary R. Martens, Mark Simons, Susan Owen and Luis Rivera (2016) 205, 1637-1664.
Lina Schumacher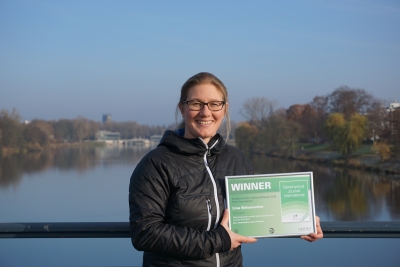 Detecting lower-mantle slabs beneath Asia and the Aleutians
L. Schumacher and C. Thomas (2016) 205, 1512–1524.