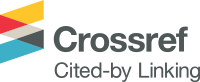 Reforming antiretroviral price negotiations and public procurement: the Mexican experience
Health Policy Plan (2013) 28 (1): 1-10.
This article has been cited by the following articles in journals that are participating in CrossRef Cited-by Linking.
Health Policy and Planning czw107.
K. L. McKelvey
M. L. Wilcox
P. Madhivanan
F. Mzayek
Y. S. Khader
W. Maziak
The European Journal of Public Health (2013) 23 (5): 862.