HROpen, the new open access journal from ESHRE – now open for submissions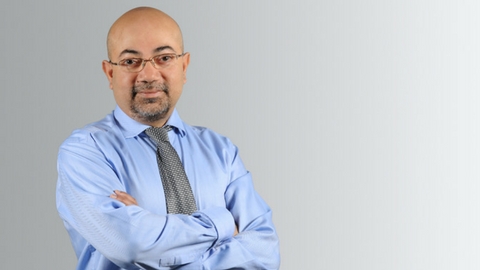 Siladitya Bhattacharya, Editor-in-Chief
HROpen is a high quality open access journal in reproductive medicine which harnesses the full potential of the internet to deliver scientific scholarship which is current, personalised and fit for purpose.
A key element of 21st century communication is immediacy, already evident in current styles of news coverage and social media use. The current format of the paper based scientific journal has been shaped by the technology which created it – the printing press. The internet has transformed the nature and speed of communication in all walks of life, including academic scholarship. An open access model is increasingly becoming the currency of research dissemination, being heavily supported by major research funding bodies, politicians and authors. There is an increasingly strong belief that scholarship should not be the preserve of a few exclusive groups who can afford to pay subscription charges and concern about significant inequalities across the world in terms of scientific progress.
As the first open access ESHRE journal to join a group of highly successful print and online allied journals, HROpen offers a unique opportunity to conceptualise, create and deliver a journal for the future. It has potential to explore the new opportunities offered by open access publishing, develop innovative and bold approaches to engage with existing and new readers.
HROpen will publish well conducted studies addressing clinical, biological, environmental, ethical and social aspects of reproductive medicine in its wider sense – beyond the relatively narrow confines of infertility and assisted reproduction. While scientific research tends to be incremental, with individual contributions contributing towards a major change in practice, the world of publishing can be driven by novelty. High quality research which is scientifically sound, advances the literature on a clinical relevant topic and is worthy of publication will be considered even where it may not be the first of its kind. The journal will be open to submissions that enhance scientific thinking by reporting on research protocols, pilot studies, phase three trials and systematic reviews. HROpen will educate, stimulate and challenge its readers through a series of commissioned reviews by respected experts in the field. These will be highlighted through webinars and on-line journal clubs, allowing readers from diverse backgrounds to access this material, send in rapid responses and comments. Our primary aim is to increase global access to scientific thought in our field and break down the barriers between formal scientific publication and sources of clinical information for lay people by being the first journal in reproductive medicine to have a lay summary which explains the findings and their clinical relevance to patients.
In doing so we wish to go beyond the current dominance of conventional metrics used to evaluate the quality and reputation of a journal, focussing instead on a variety of alternative metrics to assess the reach and impact of our articles and discussion pieces. Scholarship and its benefits need to be relevant to society as a whole and available to all. I believe that HROpen will be able to do just that.
Interested in submitting to HROpen? We'd love to hear from you.
Find out more about submitting
Contact us to discuss your paper: eshre.editorialoffice@oup.com
Submit your manuscript