Why Publish in International Immunology?
International Immunology publishes experimental and theoretical studies from all areas of immunology and includes research conducted in laboratories throughout the world.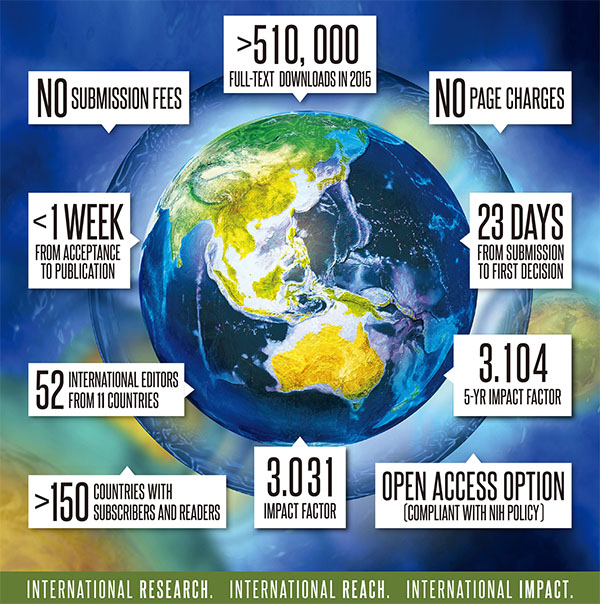 Want to discuss an article recently published in International Immunology ?
Submit a letter to the Editor-in-Chief . When published, the letter will be sent to the authors of the original article, who can publish a reply.

Want to provoke and encourage debates among your international peers?
Submit an article to the Forum section where you are encouraged to present opinionated or controversial viewpoints.


Submit your manuscript to International Immunology today
Areas covered by the journal include:
Allergy, autoimmunity, chemical and structural immunology, cytokines and chemokines, clinical immunology, development of lymphoid organs, infection immunity, innate immunity, lymphocyte and repertoire development, lymphocyte signalling, mucosal immunity, phylogeny of the immune system, regulation of immune responses, systems immunology, translational immunology, tumour immunity, and transplantation.
Studies from related biological disciplines that have direct implications for immunology are also considered.

To get a taster of what we publish read the following FREE article collections.
Virtual issue: T cells
Immunology in Japan
Review Articles
Editor's Choice: Featured Articles
Outstanding Merit Award Articles

Further Information
Read more About the Journal
For more detailed information on submission guidelines, go to Instruction to Authors
Ready to submit your manuscript? Visit our online submission site.
Email the Managing Editor for further help.