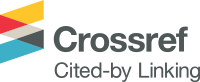 Associations between healthcare quality and use of electronic health record functions in ambulatory care
J Am Med Inform Assoc (2015) 22 (4): 864-871.
This article has been cited by the following articles in journals that are participating in CrossRef Cited-by Linking.
Sherry-Ann Brown
Hayan Jouni
Tariq S. Marroush
Iftikhar J. Kullo
American Journal of Preventive Medicine (2017)
Swati Yanamadala
Doug Morrison
Catherine Curtin
Kathryn McDonald
Tina Hernandez-Boussard
Medicine (2016) 95 (19): e3332.
Kimon Bekelis
Matthew J. McGirt
Scott L. Parker
Christopher M. Holland
Jason Davies
Clinton J. Devin
Tyler Atkins
Jack Knightly
Rachel Groman
Irene Zyung
Anthony L. Asher
Neurosurgical Focus (2015) 39 (6): E3.