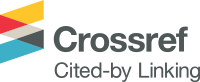 A novel approach for selecting combination clinical markers of pathology applied to a large retrospective cohort of surgically resected pancreatic cysts
J Am Med Inform Assoc (2017) 24 (1): 145-152.
This article has been cited by the following articles in journals that are participating in CrossRef Cited-by Linking.
Aatur D Singhi
Marina N Nikiforova
Kevin McGrath
The Lancet Gastroenterology & Hepatology (2017) 2 (1): 63.