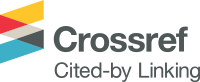 Night Shift Work and Breast Cancer Incidence: Three Prospective Studies and Meta-analysis of Published Studies
J Natl Cancer Inst (2016) 108 (12): djw169.
This article has been cited by the following articles in journals that are participating in CrossRef Cited-by Linking.
Edyta Reszka
Monika Przybek
Olav Muurlink
Beata Pepłonska
Cancer Letters (2017) 390: 137.