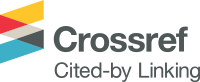 Semantic Web May Be Cancer Information's Next Step Forward
J Natl Cancer Inst (2011) 103 (16): 1215-1218.
This article has been cited by the following articles in journals that are participating in CrossRef Cited-by Linking.
Vessela N. Kristensen
Ole Christian Lingjærde
Hege G. Russnes
Hans Kristian M. Vollan
Arnoldo Frigessi
Anne-Lise Børresen-Dale
Nature Reviews Cancer (2014) 14 (5): 299.
Japanese Journal of Clinical Oncology (2012) 42 (5): 368.