Shibboleth support
Shibboleth for librarians
Our journals can be accessed using Shibboleth by subscribing institutions who are members of
- the UK Access Management Federation (United Kingdom)
- RENATER (France)
- DFN-AAI (Germany)
- AAF (Australia)
- COFRe (Chile)
- Edugate (Ireland)
- IDEM (Italy)
- GaKuNin (Japan)
- InCommon (United States)
- RedIRIS (Spain)
- CANARIE (Canada)
- SWITCH (Switzerland)
If your institution does not use Shibboleth, we continue to offer the usual methods of institutional authentication: IP address recognition and Open-Athens.

We continue to review the list of supported federations. Please contact us to register your interest if you would like Shibboleth access but are not a member of a federation we currently support.
How do I activate my institution's Shibboleth access?
If your institution has been set up to use Open-Athens or Shibboleth, access the Institutional settings page and enter you Organisation ID and Entity ID (provided by Open-Athens/Eduserv or your Shibboleth IDP).
How do I log in as a user via Shibboleth?
If you are presented with a sign in page when requesting the full text of any journal content, choose the 'Sign in' under Sign in via you Institution: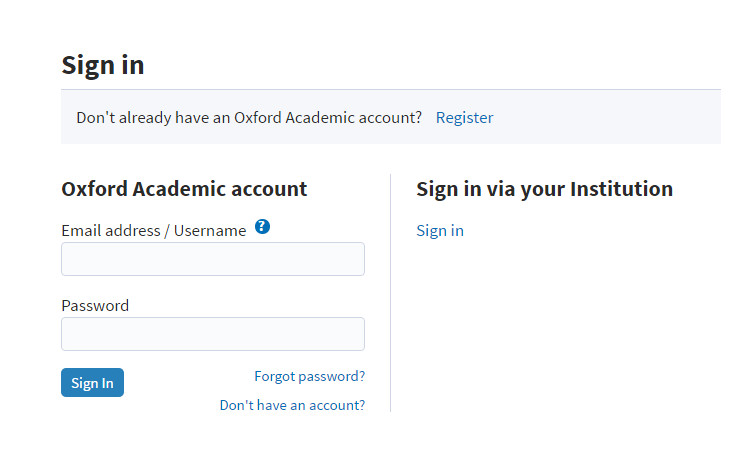 Then either being typing your institution's name in the input box, or select from the list: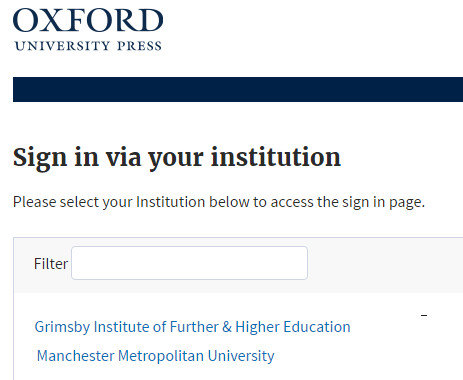 You will be redirected to your chosen institution's log-in page. (The appearance and functionality of your institution's log-in page will be different from the example below.) Enter your institutional username and password: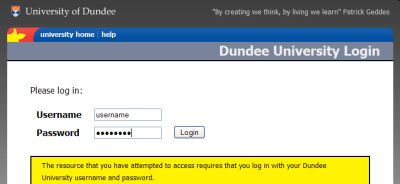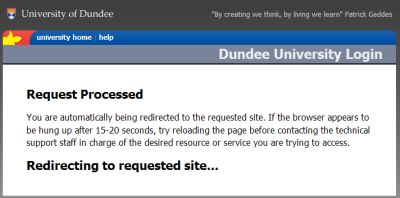 On successful login, you will be redirected back to the content page you requested with your institution name displayed in the 'authentication string' at the top of the page.
Further reading