Wellcome Trust
Wellcome Trust public access policy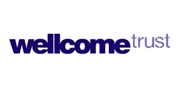 The Wellcome Trust 'requires electronic copies of any research papers that have been accepted for publication in a peer-reviewed journal, and are supported in whole or in part by Wellcome Trust funding, to be made available through PubMed Central (PMC) and Europe PubMed Central (Europe PMC) as soon as possible and in any event within 6 months of the journal publisher's official date of final publication.' From April 2013 onwards the Wellcome Trust is requiring that the Creative Commons Attribution licence (CC-BY) be used wherever Trust funds are used to pay an open access fee.
Wellcome Trust and Oxford Journals
The majority of Oxford Journals have embargo policies of either 12 or 24 months* for non-open access content. This means that Wellcome funded authors cannot self-archive after 6 months if their paper has been published under the traditional, subscription model. As such the only means for authors to comply with Wellcome's policy is to publish their articles open access via our Oxford Open initiative in a journal which offers CC-BY.**

Oxford Open allows authors of accepted manuscripts to pay an open access publication charge (Wellcome will cover these costs) to make their paper immediately freely available online via OUP's website. The majority of our Oxford Open journals offer authors the choice of a Creative Commons Attribution licence (CC-BY)** and all Oxford Open articles are automatically deposited into PMC upon print publication***. This means that by publishing open access under a CC-BY licence, authors will automatically comply with the Wellcome Trust's open access policy.

Click here for more information about the CC-BY licence.
* The exceptions to this rule are the Japanese Journal of Clinical Oncology and the European Journal of Public Health which both have a six month embargo.

** Please check the 'Instructions to Authors' page of any journal to find out which licences it uses.

***Where subject relevant.