Outreach
European projects

OUP has participated and is participating in EU projects looking at open access publishing: SOAP (Study of Open Access Publishing), PEER (Publishing and the Ecology of European Research), and OAPEN (Open Access Publishing in European Networks).
OASPA
Oxford University Press is a board member of OASPA (Open Access Scholarly Publishers Association), a trade association formed in 2008. The association works to establish best practice, promote innovation, and educate the wider research community and public on open access.
ALPSP

We suggested, devised, and run the Association of Learned and Professional Society Publishers (ALPSP) course 'Developing Open Access and Hybrid Journals'.
OAPEN-UK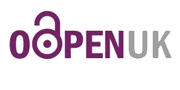 Oxford University Press is participating in OAPEN-UK, a pilot funded by JISC Collections and the Arts and Humanities Research Council (AHRC) to gather evidence on the viability of open access monographs in the humanities and social sciences. Our participation is running for the duration of the final year of the trial, from September 2013 – September 2014.
We have also spoken about open access at numerous events and we're always happy to share knowledge and experience. If there's anything else you'd like to know about Oxford Open, please email us.