We are delighted to announce that Law, Probability & Risk has received it's first Impact Factor: 0.594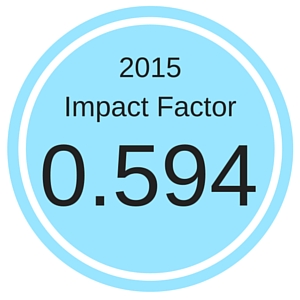 *2016 Journal Citation Reports® (Thomson Reuters, 2016)
To celebrate, and to thank all the authors who have contributed to the journal's success, we have collected together recently published highly cited articles and made them freely available for you to download, read, and enjoy.
Individualization is dead, long live individualization! Reforms of reporting practices for fingerprint analysis in the United States
Cole, Simon A.

Liberties and constraints of the normative approach to evaluation and decision in forensic science: a discussion towards overcoming some common misconceptions
Biedermann, Alex; Taroni, Franco; Aitken, Colin

Appraisal of scientific evidence in criminal justice systems: on winds of change and coexisting formats
Simmross, Ulrich

The presumption of dangerousness in sexually violent predator commitment proceedings
Scurich, Nicholas; Krauss, Daniel A.
Contextual bias and cross-contamination in the forensic sciences: the corrosive implications for investigations, plea bargains, trials and appeals
Edmond, Gary; Tangen, Jason M.; Searston, Rachel A.; et al.

Presumptions, standards and burdens: managing the cost of error
Hamer, David

A guide to interpreting forensic testimony: scientific approaches to fingerprint evidence
Edmond, Gary; Thompson, Matthew B.; Tangen, Jason M

Dismissal of the illusion of uncertainty in the assessment of a likelihood ratio
Taroni, Franco; Bozza, Silvia; Biedermann, Alex; et al.
The interpretation of traces found on adhesive tapes
Wieten, Remi; De Zoete, Jacob; Blankers, Bart; et al.

Burdens of proof
Allen, Ronald J.