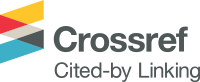 Daily variability of Ceres' albedo detected by means of radial velocities changes of the reflected sunlight
Mon Not R Astron Soc Lett (2016) 458 (1): L54-L58.
This article has been cited by the following articles in journals that are participating in CrossRef Cited-by Linking.
S.E. Schröder
S. Mottola
U. Carsenty
M. Ciarniello
R. Jaumann
J.-Y. Li
A. Longobardo
E. Palmer
C. Pieters
F. Preusker
C.A. Raymond
C.T. Russell
Icarus (2017) 288: 201.
G. Thangjam
M. Hoffmann
A. Nathues
J.-Y. Li
T. Platz
The Astrophysical Journal (2016) 833 (2): L25.