Top Altmetric articles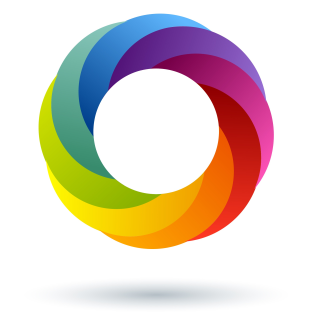 Discover the ndt articles receiving the most attention online
The below ndt articles have gained the highest Altmetric scores to date* since the beginning of 2013. All of the articles are freely available online until the end of 2016.

Cell-cycle arrest and acute kidney injury: the light and the dark sides
John A. Kellum and Lakhmir S. Chawla
Data from Altmetric
Common chronic conditions do not affect performance of cell cycle arrest biomarkers for risk stratification of acute kidney injury
Michael Heung, Luis M. Ortega, Lakhmir S. Chawla, et al.
Data from Altmetric
Clinical adjudication in acute kidney injury studies: findings from the pivotal TIMP-2*IGFBP7 biomarker study
Kathleen D. Liu, Anitha Vijayan, Mitchell H. Rosner, et al.
Data from Altmetric
White coat hypertension in haemodialysis: the role of nurses' dresses.
Andre Stragier
Data from Altmetric
The economic impact of acute kidney injury in England
Marion Kerr, Michael Bedford, Beverley Matthews, and Donal O'Donoghue
Data from Altmetric
MHC genes, body odours, and odour preferences
Claus Wedekind and Dustin Penn
Data from Altmetric
Adolphe Quetelet (1796–1874)—the average man and indices of obesity
Garabed Eknoyan
Data from Altmetric
The effects of short sleep duration on proteinuria and chronic kidney disease: a systematic review and meta-analysis
Wisit Cheungpasitporn, Charat Thongprayoon, Maria L. Gonzalez-Suarez, et al.
Data from Altmetric
Recommendations for the use of tolvaptan in autosomal dominant polycystic kidney disease: a position statement on behalf of the ERA-EDTA Working Groups on Inherited Kidney Disorders and European Renal Best Practice
Ron T. Gansevoort, Mustafa Arici, Thomas Benzing, et al.
Data from Altmetric
Clinical practice guideline on diagnosis and treatment of hyponatraemia
Goce Spasovski, Raymond Vanholder, Bruno Allolio, et al.
Data from Altmetric
*As of the 3rd of August 2016
What is Altmetric?
Altmetric LLP track a selection of online indicators (both scholarly and non-scholarly) to give a measurement of digital impact and reach. 'Mentions' that contain links to any version of the same paper are picked up, and collated. The result is the Altmetric score. The Altmetric score and 'donut' aim to help you easily identify how much and what type of attention an article has received, as shown on the example below.

You can now discover article-level metrics, including Altmetric and download information, for all ndt articles by clicking on 'Information & metrics' at the top of an article. Click on the Altmetric 'donut' or 'see more details' to view a detailed breakdown of where the article has been mentioned, helping you see the impact of your work.

Find out more about Altmetric in our author resources centre.
How can I boost my article's Altmetric score?
Sharing your article online helps to increase the impact of your article; we've listed a few suggestions of how to extend your article's reach below:

· Add a link in your email signature, institutional faculty page, LinkedIn profile or post it to a relevant forum.
· Use social media; take a look at our social media guide for authors for useful tips and information.
If you write a blog about your article, email support@altmetric.com with your blog homepage and add a link to your RSS feed to ensure that mentions are recorded and contribute to your score.

If you notice any mentions are missing for a paper, email support@altmetric.com with the relevant links. You can also add an 'Altmetric badge' to any website, which allows readers to automatically link to the top three mentions of your article. To create a badge follow these instructions. Information on adding Altmetric donuts and badges to your WordPress blog can be found here.