The Chronic Lower Back Pain Series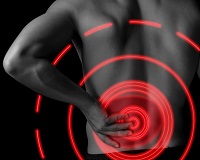 Over the past decade the estimated prevalence of lower back pain among older adults has more than doubled. Treatment outcomes, however, have not improved apace. Why? Part of the answer lies in the fact that treatment may in part be misdirected.
This special series from Pain Medicine entitled, "Deconstructing Chronic Low Back Pain in the Older Adult: Step-by-Step Evidence and Expert-Based Recommendations for Evaluation and Treatment", gathers articles that systematically and comprehensively rethink our approach to evaluating and designing management for older adults with chronic low back pain. The series is headed by a leading international authority on pain in older adults, Debra Weiner MD from the University of Pittsburg and the Pittsburg VA Medical Center, assisted by Joseph Shega MD. Cary Reid MD, "Pain and Aging" Section Co-editor for Pain Medicine, provides Editorial leadership.
Want to gain access to all of Pain Medicine's articles?
Introduction
Deconstructing Chronic Low Back Pain in the Older Adult: Shifting the Paradigm from the Spine to the Person
Articles