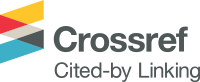 Differential Expression Patterns of Non-Symbiotic Hemoglobins in Sugar Beet (Beta vulgaris ssp. vulgaris)
Plant Cell Physiol (2014) 55 (4): 834-844.
This article has been cited by the following articles in journals that are participating in CrossRef Cited-by Linking.
Emelie Ivarson
Nélida Leiva-Eriksson
Annelie Ahlman
Selvaraju Kanagarajan
Leif Bülow
Li-Hua Zhu
Frontiers in Plant Science (2017) 7
André E. Minoche
Juliane C. Dohm
Jessica Schneider
Daniela Holtgräwe
Prisca Viehöver
Magda Montfort
Thomas Rosleff Sörensen
Bernd Weisshaar
Heinz Himmelbauer
Genome Biology (2015) 16 (1)
Shuanglong Huang
Robert D Hill
Claudio Stasolla
Plant Signaling & Behavior (2014) 9 (8): e29485.