7 REASONS TO SUBMIT TO PTEP
Progress of Theoretical and Experimental Physics (PTEP)
is an international journal publishing articles on theoretical and experimental physics. PTEP is fully open access, online-only and is published by OUP on behalf of the Physical Society of Japan.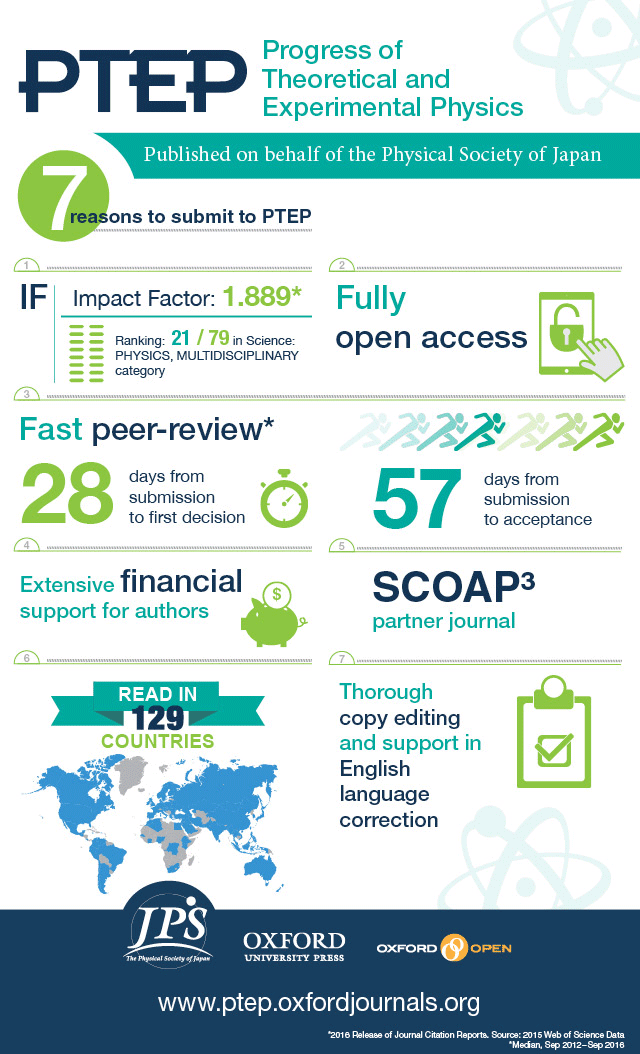 Areas covered by the journal include:
General and mathematical physics, theoretical particle physics, experimental particle physics, nuclear physics, theoretical astrophysics and cosmology, experimental astrophysics, beam physics, instrumentations and technologies for physics, condensed matter physics, and cross-disciplinary physics.
Find out more:
For more detailed information on submission guidelines, go to
Instruction to Authors
.
Email
PTEP Editorial Office
for further help.