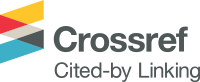 Economic Activity and the Spread of Viral Diseases: Evidence from High Frequency Data
Q J Econ (2016) 131 (2): 891-941.
This article has been cited by the following articles in journals that are participating in CrossRef Cited-by Linking.
Stefan Bauernschuster
Timo Hener
Helmut Rainer
American Economic Journal: Economic Policy (2017) 9 (1): 1.