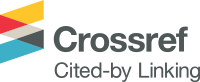 Neural antecedents of social decision-making in a partner choice task
Soc Cogn Affect Neurosci (2014) 9 (11): 1722-1729.
This article has been cited by the following articles in journals that are participating in CrossRef Cited-by Linking.
Ryoichi Yokoyama
Motoaki Sugiura
Yuki Yamamoto
Keyvan Kashkouli Nejad
Ryuta Kawashima
NeuroImage (2017) 145: 74.