The Ben Pimlott Memorial Lecture 2017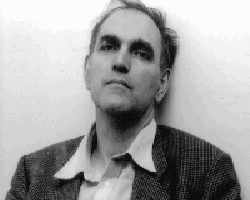 America First - or the British Empire Last? Anglophobia in the 1930s and 1940s (Or: What Marriages Do to People) by Professor Deborah Cohen, Northwestern University, USA

Tuesday, 4 July 2017, 6:00 p.m.
King's College London

Professor Cohen, is a historian of modern Britain and Europe. She published her first book in 2001 The War Come Home: Disabled Veterans in Britain and Germany, 1914-1939 and was awarded the Social Science History Association's Allan Sharlin Prize. Professor Cohen also won the American Historical Association's Forkosch Prize for the best book on Britain after 1485 for her second book Household Gods: The British and their Possession which was published in 2006. Cohen writes regularly for The Atlantic and the Wall Street Journal.

All Welcome
Free Admission
Reception to Follow

Location:

Anatomy Lecture Theatre (K6.29)
6th Floor, King's Building
King's College London Strand Campus
London
WC2R 2LS

The reception to follow will be held in the Anatomy Museum, King's Building.

Directions: Arrive at the Strand Campus of King's College London, next to Somerset House, opposite the Aldwych and St Mary le Strand. The nearest tube stations are Temple and Charing Cross.
Take the lifts to level 6, turn right and K6.29 is on your right.

Map of the Anatomy Lecture Theatre: http://www.kingsvenues.com/Conferences-Meetings/Strand/ALT.aspx



About the Ben Pimlott Memorial Lecture

In honour of the late Ben Pimlott, Twentieth Century British History, the Institute for Contemporary British History , and Oxford Journals have established this annual lecture series. Each lecture covers a subject of interest to scholars of Twentieth Century British history. Each lecture is published in the journal and is available free online.

Previous lectures:
2016, Telling Tales of a New Jerusalem: A Personal History*
by David Kynaston
2015, A Brief Supremacy: The Fragmentation of the Two-Party System in British Politics, c. 1950-2015
by Ross McKibbin
2014, The Two Cultures Revisited: The Humanities in British Universities Since 1945
by Peter Mandler
2013, Vox Populi?: The Recorded Voice and Twentieth-Century British History
by Joe Moran
2012, The BBC and the 'Hidden Wiring' of the British Constitution: The Imposition of the Broadcasting Ban in 1988
by Jean Seaton
2011, The 'Big Society' and the 'Big State': Creative Tension or Crowding Out?
by Pat Thane
2010, The Permissive Society Revisited
by Frank Mort
2009, 'Inescapable, Necessary and Lunatic': Whitehall's Transition-to-war Planning for the Third World War
by Peter Hennessy
2006, Why Britain is in Europe
by Timothy Garton Ash

*David Kynaston's lecture will not be available online.